If you love the beautifully laminated screen of the new iPad Air, you should also look for the best screen protector for iPad Air.
With all the new and exciting features, a competitive price tag, and smooth operation, this apple iPad is rightly getting all the attention. No doubt, you made a good investment.
Now, it's time to keep this investment safe and protected. Of course, you do not want a scratchy and scuffed glass screen. Hence, it's best to use a reliable iPad screen protector to provide maximum protection for iPad screen.
Not sure which one to buy? Read on, as, in this article, we have made a list of best iPad screen protectors available in town.
Best iPad Screen Protectors 2021 – Reviews
Here are a few top-notch iPad screen protectors that are one click away.
Based in Southern California, Tech Armor has been in the business for over twenty long years. They are proud producers of super-hard, unbreakable screen protectors.
With an ability to filter the harmful blue light, the Tech Armor screen protector saves your eyes from fatigue and strain. Also, this promotes healthy melatonin levels, ensuring better sleep.
The Tech Armor ballistic glass protector will protect your iPad from scratches and drops. It features 9h hardness tempered glass that ensures maximum protection against damages.
Also, there is an oleophobic coating that discourages smudges and fingerprints.
Lastly, this Tech Armor screen protector provides a hassle-free and bubble-free installation.
Pros
Compatible with iPad Air 10.5 inch (2019) and Pro 10.5 inch (2017)
9h hardness ensure drop protection
Oleophobic coating
Bubble-free installation
Con
SuperGuardz designed an anti-spy, durable screen protector for iPad Air, iPad Air 3, and Pro 10.5-inch. It also offers a risk-free lifetime replacement warranty. This tells how confident they feel about this product.
The primary feature of this iPad Air 3's screen protector is the tinted screen. It keeps your information safe and private. Anyone who is not directly looking at the screen cannot see it. Hence, this iPad protector screen maintains your privacy.
This protective screen for iPad Air 3 and others is made of the premium quality, multi-layer, and optical-grade Japanese PET Film using anti-bubble adhesives. Hence, it offers a comfortable and straight-forward anti-bubble installation.
Furthermore, its scratch-resistant coating provides your iPad Air 3 with a tempered glass screen and protects it from dust, routine scratches, and scrapes.
Lastly, you do not have to worry about facing lesser screen sensitivity as this screen protector does not create any interference. You will experience flawless touchscreen accuracy and high sensitivity.
Pros
Compatible with iPad Air, iPad Air 3, and iPad Pro 10.5′
Maintains privacy
Anti-scratch
High sensitivity
Cons
Might reduce HD viewing quality with the tinted screen
SPARIN introduced a double shielding, a tempered glass screen protector that is built to last. With the 9h hardness, this screen protector will keep your iPad screen from unwanted scuffs and scratches. It is compatible with Apple iPad Air, Pro 10.5 inch, and 10.2.
The SPARIN screen protector comes with an alignment frame that helps in easy installation. Built using air-exhausting adhesives, this tempered glass protector attaches to the iPad screen super smoothly and easily, without any troubles or bubbles.
Furthermore, it offers HD Retina Clarity as it is 99% transparent and 0.3 mm thick. There is no cut-out for the camera present. This crystal-clear, tempered glass screen protector will not create any hindrance. In fact, it will offer better protection for the camera as well.
Moreover, there is an oleophobic coating that repels oil residue and keeps your iPad glass screen protected from smudges. The SPARIN screen protector is also compatible with an Apple pencil. It offers high touch sensitivity, accuracy, responsiveness, and precision.
This iPads screen protector is so case-friendly, you won't even feel it.
Pros
Compatible with Apple iPad Air, iPad Pro 10.5′, and iPad 10.2.
9h hardness
HD Retina Clarity
Oleophobic coating
99% transparency
Easy to install
Compatible with Apple pencil
Con
Might not protect against massive drops
Supershieldz introduced an anti-glare and matte screen protector that helps in reducing glare, smudges, and fingerprints. It is made of premium quality and durable Japanese PET film.
This screen protector is not only super easy to install but also, it leaves no residue behind when removed. Hence, you can worry less about any screen damage.
It is super smooth and provides real touch sensitivity. You will experience flawless touch accuracy and precision. Furthermore, its anti-scratch feature offers the best possible protection against daily scratches, scrapes, and dust.
Other prominent features include 9h hardness, oleophobic coating, hydrophobic coating, and 99.9% viewing quality. The hydrophobic layer makes the surface of your screen sweat-resistant. Hence, you can play video games as long as you want without worrying about smudging the screen.
On Amazon, it is available in a pack of 3.
Pros
Easy to install
Anti-glare
Oleophobic coating
Hydrophobic coating
Anti-scratch
9h hardness
99.9% viewing quality
Con
Provides less protection against massive drops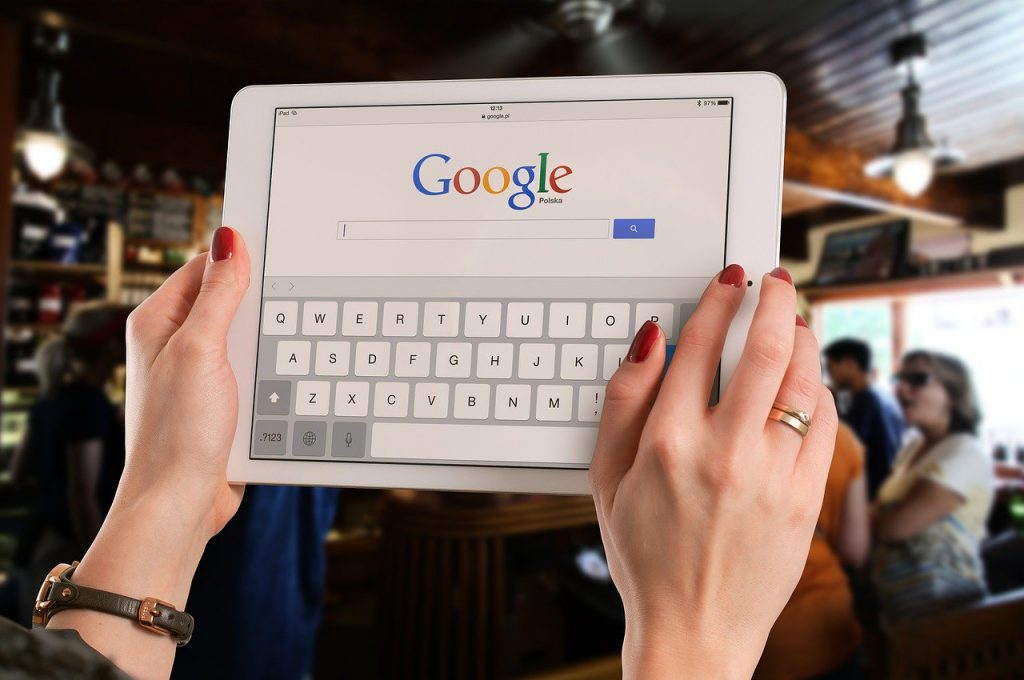 Buyer's Guide
Buying a screen protector for iPad looks is a simple and straight-forward process if you know a few tricks. Don't worry; we have made a list for you. Keep these points in your mind, and they will take you straight to the best iPad screen protector available.
Strength
Of course, this is the most crucial point. You need a strong and durable tempered glass screen protector that can keep your iPad safe and sound.
To make sure that you are choosing the right screen, look for the one with 9h hardness. This feature makes sure that your screen protector can fight well against scratches and scrapes.
Anti-Smudge
A smudged screen protector, kind of, kills the purpose of using glass screen protectors. Hence, it's best to look for a screen protector that has an oleophobic layer. Why? Because this feature ensures high protection against smudges and fingerprints.
You can also look for other features such as anti-glare, anti-fingerprint, etc.
Easy Installation
While buying screen protectors, make sure that the one you select has anti-bubble or air-exhausting adhesives. These help in the easy installation without bubbles. You do not want to mess a screen protector before installing it.
Clarity
A screen protector should not lower the iPad's viewing quality. Make sure that the one you choose provides 99% clarity. You can exempt this point of you are looking for anti-spy screen protectors.
FAQs
Does iPad Air 2019 Need Screen Protector?
While it may not be necessary, but if you want to keep your iPad Air 2019 screen safe and sound for an extended period, you should think about buying one.
Screen protectors help in increasing the lifetime of your iPad screen. After all, a broken or scratched glass screen protector is a lot better than a damaged iPad screen.
What Is the Best Screen Protector For an iPad?
Any screen protector that can keep your device safe and sound will do. However, if you want a name, here are the best iPad tempered glass screen protectors in 2021.
Tech Armor Ballistic Glass Screen Protector
SuperGuardz Anti-Spy Screen Protector
SPARIN Tempered Glass Protector
Supershieldz Screen Protector
Is iPad Air Screen Scratch Resistant?
Yes, the thin and durable iPad Air screen is scratch resistant. It also has an oleophobic layer. However, Apple does not talk much about its details and durability, so we need screen protectors.
Do I Need a Screen Protector for My iPad 2018?
Yes, if you want to keep its screen protected and scratch-free.
Conclusion
Screen protectors are worth spending for. You only realize this when a scratching or dropping accident happens, and the actual screen remains intact. All the screen protectors, mentioned-above, are the best in the market. You can buy any of these and forget about scratches and smudges.
About Our Reviews:- Macdentro.com is a team of consumer advocates committed to bringing you accurate, non-biased reviews on all tech products. We also analyze customer satisfaction insights from verified buyers. If you click on any link on Macdentro.com & decide to buy it, we may earn a small commission.