Are your friends and family complaining that you don't reply anymore? Wait, when did they text anyway? The truth is, you might be facing an issue of imessage notifications not working. However, it's not a problem.
We are here to help you receive their incoming iMessages. After you are through this read, you will know some of the best ways to get your iMessages working on your iPhone again.
How to fix iMessage notifications not working for iPhone users
Here are some ways you can solve the problem of imessage notifications not working on iPhone devices:
Restart your phone
Check if iMessage notifications are turned on
Notification settings are turned on
Unmute contacts from the contacts app
Disable silent mode and DND
Update iPhone
Force close Messages app
Uncheck Filter Unknown Senders
Check custom tone
Check blocked contacts
Disconnect Bluetooth devices
Restart your phone
Have you ever encountered any iPhone fix that doesn't recommend a restart? If not, believe there is a good reason. Restarting is like a magical solution for many of the iPhone's problems. Therefore, restart.
As a result, your imessage notifications not working might successfully fix.
Check if iMessages are turned on
If the good old restart doesn't fix the notification problem, you need to ensure that your imessages are turned on next:
Go to your Settings app
Tap on Messages
Turn on the toggle for iMessages if it isn't already
Ensure notification settings are turned on
Are message notifications not coming through to you? Tap notifications and check if iPhone message notifications are not turned on. Yes, it can happen.
Therefore, always check notification settings to see that your iPhone can display messages on your notification center, lock screen, and elsewhere.
Here is what you need to do:
Open Settings app
Tap Notifications
Tap Messages
Please turn on the toggle to make it green
Tick on the box for the Lock screen, notification center, and banners
Check sounds
Additionally, Tap Sounds and turn them to a Loud message tone. In Tap Sounds, make sure None is selected.
This will enable all text message sounds. Also, if you wish to preview the content of your messages on the iPhone lock screen, tap Show Previews. Next, click on Always. Eventually, you will turn on notifications for your messages.
Check to see muted contacts
Okay, maybe you muted your contact for some reason and forgot to unmute them. It happens, which is why iPhone doesn't notify you of a new incoming imessage. Also, it could be an accident.
Regardless, you will know if a contact is muted if you see your contact's chat bearing a white crescent moon icon on their left. Here is how you can fix iMessage notifications:
Open your Messages app
Browse through the text messages list to see which contact is muted (look for the crescent moon icon)
Swipe left on the text message
Tap on the purple-white bell icon
You can also open a text message and click on More Info. Check to see Hide Alerts toggle is off. Finally, you have successfully unmuted your contact.
Disable silent mode
Another possibility you are not receiving notifications is that you have turned on silent or DND mode. For example, you might have used the hardware silent mode switch present on the left side of your iPhone. If you have, you will notice an orange background exposed if it's on.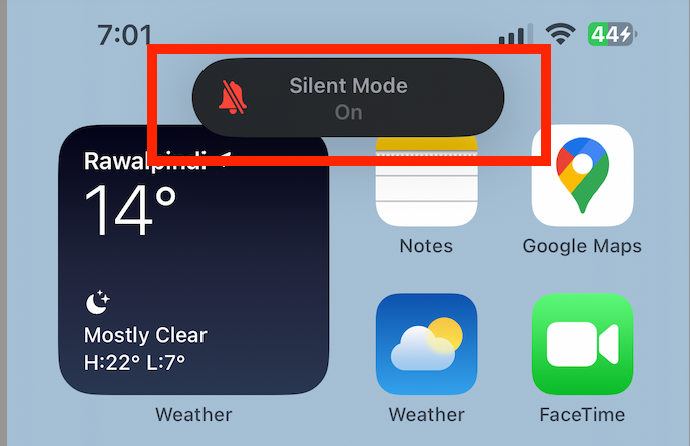 Turning on silence mode will restrict any notification tone. Therefore, turn off silent mode by raising the hardware button on the left side where the volume buttons are. Eventually, this move should conceal the orange background.
DND
Moreover, you should also check to see if the Do Not Disturb mode is turned off. Go to the Settings app and press to ensure DND is turned off. Or you can also turn it off through the iOS control center. For this purpose, pressing the crescent moon icon on the iPhone control center will do the trick.
Check whether iPhone needs an update
As an apple user, you must ensure your apple devices remain up to date. Unfortunately, iOS 14 iPhone users had many complaints about this software version. Maybe this is why you are not receiving notifications. Therefore, a software update to the latest iOS version might help you receive notifications again.
Try force closing the Messages app
You can resolve many glitches on your iPhone through the force close hack. To force close your messages app, check which model you have.
Earlier models with home buttons should press the button twice quickly. Or, in the case of iPhones with face id, screen-swipe from down below and hold to close the messages app.
Next, use the app switcher to force close. You can do this by swiping the messages app card upwards. This trick will allow you to force close the messages. However, please wait a few seconds before you try switching it on again.
Ensure 'filter unknown' senders are off
Apple allows its users to filter out spam and text messages from unknown senders. However, enabling this feature may cause you to miss out on text notifications from these people. Moreover, you will also face this issue with text notifications from whoever is not in your contacts list.
Once more, visit the Settings app
Click Unknown & Spam
Turn off the green toggle that says Filter Unknown Senders

Eventually, this method may fix the imessage notifications problem on your iPhone.
Check custom text tone
If you cannot get imessage notifications from specific contacts only, it might be because you set their text alert tone to "None." Check the custom tone settings for these contacts.
Pull out the contact you are not notified about on your phone. At the top right corner, choose Edit. Scroll down to the bottom until you find the Text Tone section.
Finally, check whether your selected alert tone is set to None. If it is, choose a different tone and tap Done.
Check blocked contacts
Another reason you may not be receiving imessage notifications is that you, by any chance, have blocked your contact. To check this, visit the Settings app, Tap Messages, and check Blocked Contacts.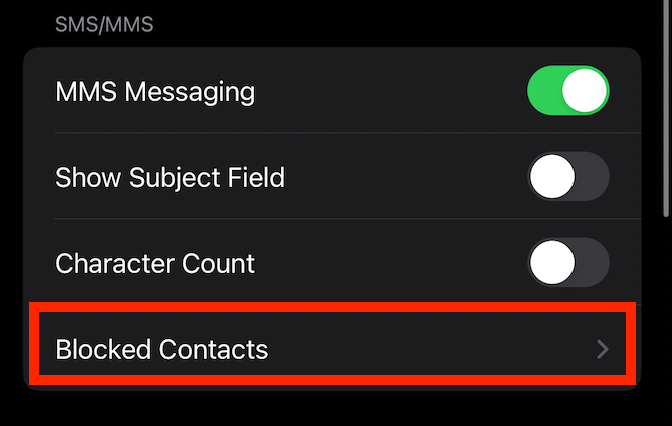 Bluetooth devices must disconnect through the Settings app
Another way to fix imessage notifications not working is ensuring Bluetooth-connected devices are disabled. Leaving Bluetooth headphones and devices connected to your iPhone may cause new text message sound to come through them.
Therefore, turn off Bluetooth through the Settings app. Alternatively, use the iPhone control center to tap the Bluetooth icon and turn it off. This fix will allow text notification sound to come through.
Reset settings
One of the imessage fixes you can try is resetting all settings. Yes, you heard it right. This fix might solve your message notifications problem:
Visit the Settings app
Choose General
Scroll to the bottom and tap Reset
Confirm
Other fixes
Apple Watch
Another reason for this problem might be you have enabled notifications on your Apple watch. If you have, text message notifications might not receive on your iPhone.
To solve this, you can turn off your notifications on your Apple Watch through the watch app. Additionally, ensure that your Apple Watch and iPhone have the latest software versions installed.
Correct phone number and contact
Moreover, one more thing you can do in case the imessage is not notifying you is to check if you have the correct phone number. Go to Settings in Messages and Tap Send & Receive. Finally, check the number here.
Focus modes
Furthermore, check to see whether you have configured settings through focus modes. iOS 15 has a focus mode feature that allows users to customize to who they can receive text message notifications. You can turn it off through the iOS control center or Settings app.
Conclusion
Finally, we hope by now; you must have solved the imessage notifications not working problem. Your iPhone must be back to receiving messages from friends and family again. That's all, folks.
FAQs
How do I fix imessage notifications?
To fix this, try restarting your phone and check if notifications are enabled. Moreover, other things to check are whether your silence mode is turned on, if contacts are muted, or if your notifications are disabled.
Why is iPhone not notifying me of text messages?
Your iPhone may not notify you of iPhone text messages because your Do Not Disturb option might be turned on. Moreover, you may have muted a particular contact, or your notification settings might be messed up. Also, check for Sounds and put the phone on loud.