The world is a whole new place due to technology. We enjoy the luxuries that tech provides us. Today's world is a miracle for a person living a century ago. We have smart gadgets with AI and whatnot. Apple Watch is a cute little device that has taken the tech freaks.
Apple Watch: A sleek and smart gadget
The watch is a simple yet elegant gadget to tell time and do plenty more. The Apple Watch can be your best companion. It is always on your wrist, and you do not have to carry it around.
Why do You Need It?
The apple watch is famous for,
fitness tracking
companion apple watch app
fall detectors
music apps, etc.
Certain Drawbacks
A drawback of the Apple Watch is insufficient storage space. This means you can only have limited Apple Watch apps. Meanwhile, you have to delete others. Too many apps can make your screen crowded as well. Since the apple watch screen is small, it may be hard for people to see.
This is why many users must delete the Apple Watch's third-party apps.
So, keeping this in mind, we have created this article, which is a detailed guide to teach you how to delete apps on your Apple Watch.
Easy way to remove apps from Apple Watch
There are two ways you can delete apps. I will explain both of them thoroughly.
Method #1: Remove apps manually
The easiest way to delete Apple Watch apps is by your very hands. This one is straightforward. Yet, some people find it hectic due to the small screen.
Step one: Go to the Apple Watch apps
Let's head to your Apple Watch home screen. First, you must press the digital crown. A digital crown is a small button on the side. Next, depending on your settings, the menu will show either as a list view or a grid view.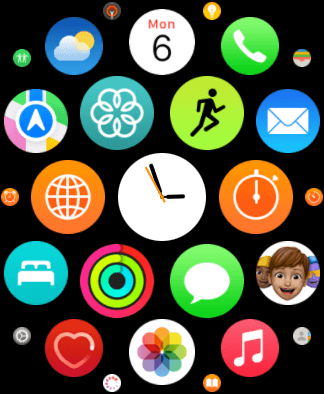 Step two: Make a decision
Here, you can see all the apps installed on the Apple Watch. This is where you need to make a decision. Only keep the apps that you use.
Step three: Locate your unwanted apps
You must delete apps that take up unnecessary space on your Apple Watch.
You can search for your apps just by a swipe left in the grid view. On the contrary, you have to swipe up and down in the list view.
Step four: Tap the icon
Just tap and long-press the app icons lightly, and you can move them here and there. That particular app icon will appear slightly higher than the others.
Step five: Throw the app on 'X'
Now, you will notice an X icon on the upper left corner of your screen. This is the trash icon. You can now swipe your app quickly toward the X button.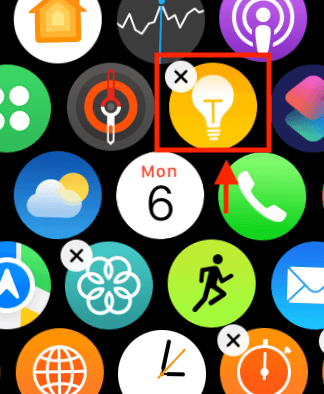 Step six: Tap delete the app
A window will confirm if you want to delete the app. Finally, you have to select the delete button, and it is done.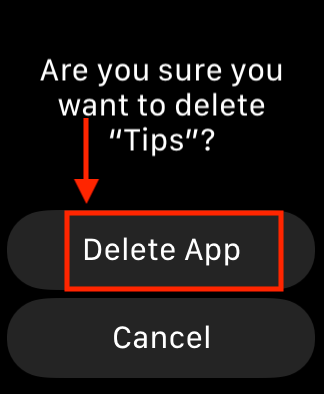 Step seven: Repeat
Similarly, you can delete other apps.
This is the simplest method to delete apps.
Method #2: Remove apps on Apple Watch through your iPhone
The second method involves controlling your Apple Watch screen with your iPhone. Both your iPhone and Apple watch are connected. Your iPhone is like the brain which controls your apps. This method is slightly different from the previous one.
However, I will also explain this step-by-step.
Step one: Go to watch the app
The watch app is a pre-installed application on your iPhone. It offers a variety of features for users. You can control your apple watch apps through this watch app.
Step two: Scroll past the first-party apps
The first-party apps are already present on your iPhone. These are necessary applications like calculators or music apps.
You must scroll past these applications and move toward the third-party apps.
Step three: Select the app you want to remove
It would help if you tapped on the app directly. A window will open asking, "show app on apple watch."
Step four: Turn off the 'show app' option
You must turn off the show app on the apple watch option. The bar will turn from green to grey. This indicates the work is done.
With this, an option will show that your app is uninstalling.
Step five: Check your apple watch
When you look at your apple watch, you will see that the app has been removed.
Your work is done.
Use the watch app to reinstall your application
If you uninstalled the wrong application, you could reinstall it. It is also through the watch tab.
Like the steps before, Go to the apple watch section and change the grey option to green again. Again, there will come a chance to reinstall the app.
Click on this option, and you will have your apps back.
How to manage unwanted applications on your iPhone?
Our phones are usually connected to the internet. One wrong touch and apps start to download from unknown sites. It can occupy space, but it is also harmful to your device.
Apps from unknown sources
Sometimes we come across apps from unknown sources. These apps can damage your device or steal your data.
What should you do?
The only way to prevent this is by turning off the app install. The option is already in your watch app.
How to turn off the automatic app install?
This is a crucial tech tip that can save you from unnecessary apps. For example, you can open the watch app from your iPhone or your apple watch app store.
Here is how you can turn off the app install,
Open your watch app.
Go to the general settings.
You will see an option of 'Automatic app install'.
Please turn it off. It will turn from green to grey.
It is simple.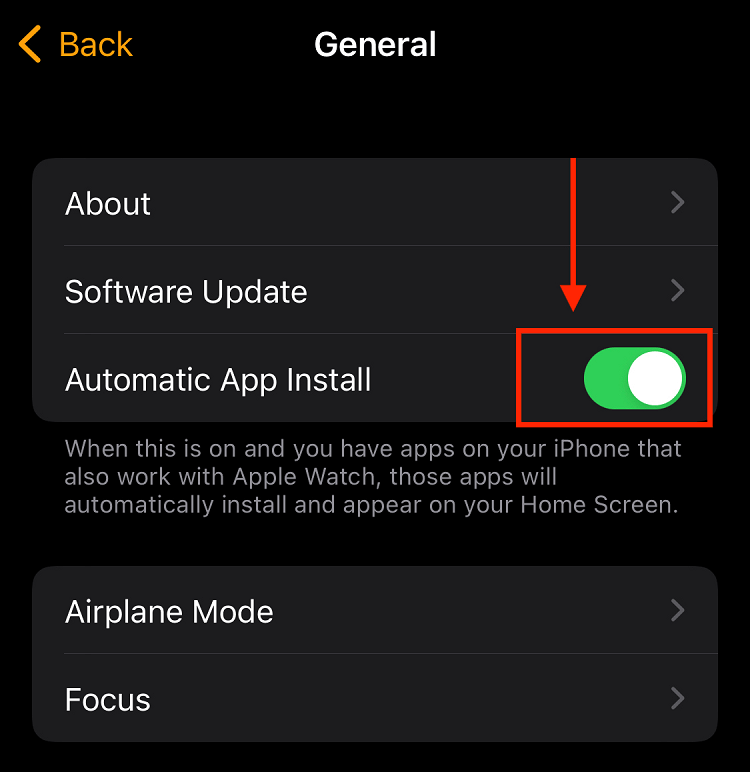 Advantages of fewer apps
Your apple watch comes with limited storage. Your apple watch will work slower than usual if the storage is full. Therefore, we must make the extra space.
Few applications working in the background preserve the battery. The battery is an issue common among mac users.
Anyhow, we are only deleting apps that we do not use. It is a wise choice for increasing the efficiency of your apple watch.
Hopefully, this guide has cleared all your queries regarding removing apps from your apple watch.