The tech giant Apple prides itself on releasing high-quality pieces of smart devices. From compact iPhone SE to widescreen iPad to the latest new iPhone 13 Pro Max, the iOS devices come up with some improvement in every launch. However, one thing that remains alike in every Apple device is its vulnerability to software glitches and technical errors.
Apple finally released an iPhone with a wide screen. Perfect for watching moves and playing games, the iPhone XS Max has been a great addition to the iOS range.
iPhone XS Max – The iPhone with Widest Screen
The iPhone XS Max, released in September 2018, has a 6.5-inch display, making it the only significant device for Apple. Even though iPhone XS Max is no longer the latest iPhone after being outclassed by the newest iPhone 11, 12, and 13 range. Fortunately, iPhone XS Max is the only competitor to be head-to-head against the latest iPhone 13 Pro Max with a 6.7-inch display.
Despite its long-lasting battery, widescreen, and improved specs, iPhone XS Max is prone to technical issues. If you're an iPhone user, you must be familiar with the wonders the hard reset can do.
While hard reset is considered the last choice to resolve any technical issue, it's an effective procedure that can fix any error in a few seconds.
So, without any further ado, please read this article to explore common issues in Apple iPhone XS Max and how a hard reset can be a go-to solution to all of them.
When to Perform Factory Reset on iPhone XS Max
Apple never fails to add new and exciting features to every iPhone generation. But with each device, some software or operating system issues exist. Apple users have encountered some common problems with Apple iPhone XS Max. If the other standard methods, such as restarting, updating, refreshing, and resetting, don't fix your issue, you can choose the factory reset.
The hard reset is the standard troubleshooting method for resolving several technical malfunctions in an Apple iPhone XS Max. A hard reset, called factory reset or force restart, is an adequate substitute for a soft reset.
Here are some conditions in which factory resetting the iPhone XS and iPhone XS Max seems like the only choice:
Bypass screen lock
Green LED line on display
Poor cellular data connection
Weak wifi speed
Charging error
Frozen screen
Auto camera beauty
Faulty Bluetooth connectivity
Software update issues
Disabled face ID
Things to Consider Before Performing a Factory Reset (Hard Reset)
Suppose the Apple device, including iPhone X, iPhone XS, and iPhone XS Max, has an unresponsive black or frozen screen, apps shutting down, or any of the issues mentioned above. Hard reset, a.k.a factory reset, is the best solution in such situations.
But before you hard reset any of the iPhones of the X range, here are some important things to consider:
Backup Your Data
The most common result of the factory reset is a complete data loss in the iPhone XS Max. Hard reset typically aims to erase the data on your device. In other words, after the hard reset, you will have a new iPhone with no data whatsoever.
The factory reset, also called hard reset, can wipe every data, including your network settings, and apps information, including:
Apps data (default app settings, information, etc.)
iTunes and iCloud account information (passwords, emails, alerts)
iPhone settings
Media (photos, notes, browsing history, music library, contacts, SMS, etc.)
So, don't neglect the importance of backup. You must back up the Apple device, such as iPhone XS Max, iPad, etc., to prevent the hard reset from wiping out all the device data.
Disconnect the Apple Watch from the iPhone XS Max
If you've paired your Apple Watch to the Apple iPhone XS Max, you must unpair it. Performing a factory reset while the Apple Watch is paired with an Apple iPhone can result in some functionality decline to it.
To avoid it, you can disconnect the Apple Watch from the Apple iPhone XS Max.
Navigate to the home screen on the iPhone XS Max
Click the options Apple Watch app
Select the "All Watch" option on top of the phone screen
Choose "Info Button" next to your paired watch
Tap "Unpair Apple Watch"
Confirm the procedure by clicking Unpair

Disable Activation Lock
Power cycle methods like hard reset, force restart, and soft reset tend to enable the Activation Lock in Apple iPhone X, iPhone XS, and iPhone XS Max. As a result, it becomes difficult to unlock your phone. So before you perform the hard reset, disable the activation lock.
Here's how you can turn off the activation lock in your Apple device:
Open the Settings app in the Apple iPhone XS Max
Go to your iCloud account
Scroll down to the bottom and tap on "Sign Out."
To confirm your action, enter your iCloud password
Once entered, click the "Turn Off" option
Choose the "Sign Out" at the upper-right corner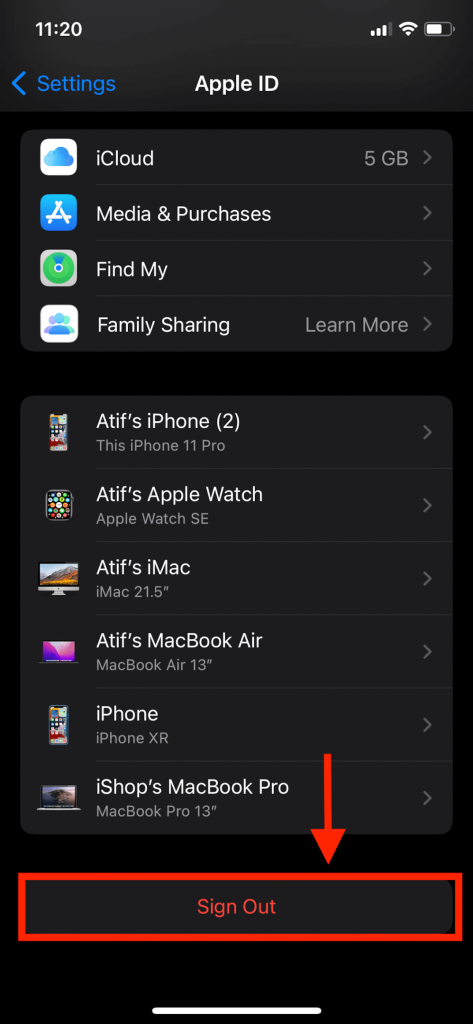 If your iCloud account has another connected device, you will be required to add a verification code upon reactivation.
Checklist Before Doing Hard Reset of Apple iPhone XS Max
You should perform the following things before you choose to perform a hard reset (factory reset) on the Apple iPhone XS Max
Perform a backup in Apple iPhone XS Max to restore your data after the hard reset
Don't forget to include users, contacts, and network settings in your backup data
Disable the iTunes connection
Deactivate your iMessage
Turn off "Find My iPhone."
Time to Hard Reset Apple iPhone XS Max
After considering the things mentioned above, you can finally choose to reset iPhone XS Max hard.
There are three different methods to factory reset the Apple iPhone XS Max. Here's how:
Method # 01 Button Combination
There is no physical button (home button) in the Apple iPhone XS Max. So, the process is quite different. In addition, this procedure only works on Apple devices, including iPhone SE, 8 Plus, iPhone X, iPhone XS Max, 11, 12, and 13.
Press and hold the Volume Up button on the right side.
At the same time, press the Power Button (Side Button)
Continue holding Power Button and the Volume Up Button until the Apple logo appears on the home screen
Release the buttons and allow your iOS device to reboot
Method # 02 From Settings App
If any volume buttons of an Apple iPhone XS Max don't function, you can factory reset them through this method.
Navigate to the Settings app
Tap on "General"
Scroll down to the bottom and click "Transfer or Reset iPhone."
Select "Erase All Content & Settings on the bottom of your screen."
A dialogue slide with two options, "Continue" and "Not Now," will appear
Select "Continue"
To confirm the hard reset, you will be required to enter the Passcode of the Apple iPhone XS Max
Wait till the Apple logo appears
Wait for the Apple logo and loading bar to disappear and allow your device to restart.
Method # 03 Through iTunes
If you want to restore default settings, bypass screen lock, or wipe all the data from an Apple iPhone XS Max, you can connect your device to iTunes through Mac or Pc.
Follow these steps:
Connect your phone through a thunderbolt USB cable to a Mac computer
Press and release the volume buttons simultaneously
Release the volume buttons and press the Power button (side button) till the apple logo comes
On your Mac computer, open the notifications bar
Click on the pop-up notification on mac and tap on "Restore iPhone."
You will be directed to iTunes
In iTunes, tap on "Restore & Update" option
Select "Next" then the "Agree" option to confirm your action
The hard reset will start. It will erase all the data from your iOS mobile phone.
Wrap Up
A hard or factory reset will restore your phone system to its default settings. This process is quite common for troubleshooting complicated issues that a simple soft reset or restart can't resolve.
We hope this article has answered your questions about hard resetting the iPhone XS.