Apple Inc. has become a tech giant in the past few decades. One of the main reasons for that is the lag-free apple devices. Everyone who owns an Apple device knows it hardly ever hangs or slows down.
Nonetheless, sometimes an Apple device becomes slow or lags for various reasons, from running many background apps and keeping many unwanted apps on your iPad to running the older iOS versions. There can be many reasons for overall slow performance.
Stay connected to know why your iPads slow down at times and how to speed them up.
Reasons for Slow iPad speed
The following are a few of the main reasons why iPads or iPhones slow down sometimes:
Background app refresh
Background app refresh means that all the apps on your iPad run in the background, even when not in use. This is because the apps are constantly getting updated.
Even though this is a valuable feature, the background app refresh can cause a slow device over time as all your background apps are constantly running and checking for new notifications.
Less storage space
The most common cause of a slow iPad is the storage space. Especially the older iPad mini and Ipad air come in 16Gb storage space, which can run out pretty fast.
In addition, heavy apps like Netflix, Instagram, or Adobe software can cause storage issues and, eventually, a slower performance.
Unused apps.
Do you remember the last time you deleted the barely used and nonessential apps on your iPad? Unfortunately, many of us forget to update our iPad home screen regularly.
Unused apps may not be running, but keeping too many apps will fill up the storage and put a load on your iPad. Hence, it results in slower performance. Try only to keep essential apps open.
Older versions of iPadOS
Apple often rolls out new versions of iPadOS and fixes bugs such as slow performance, heating issues, etc.
But, not updating your devices damages the performance in the long run. The same is the case with iPads. A non-updated iPad eventually slows down as the old OS has a life and can not maintain the same performance over the years.
Uncleared Safari cache
Even though safari is a native iOS app, you will notice that it slows down more than other browsers. The reason is uncleared cache fills.
Your internet browser stores your usage history, searches, downloads, webpage requests, website cookies, etc. These steps can help improve search results and decrease search time, but many cache data and cookies can eventually slow down the internet browser.
Internet issue
If your iPad is suddenly lagging, but all the abovementioned issues are in check, try reconnecting your internet. Sometimes a slow internet connection also causes a lag in iPad performance. Try getting a wider wireless coverage router. I will increase the wi-fi signal quality.
Also, check your WI FI connection. Every wireless connection limits how many devices can use that connection. Therefore, connecting devices more than the given number can impact performance.
Old iPad
Apple often rolls out new versions of iPadOS and fixes bugs such as slow performance, heating issues, etc. However, the reasons mentioned above are the common causes of slowed iPad performance.
But the good news is that these issues are solved quickly. Below are the ways you can bump up your iOS device's performance.
How to speed up an iPad?
Following are 13 easy ways to speed up an iPad
Update iPadOS
Updating your iPad whenever Apple tools out a new update for the iPadOS. Keeping your device updated gives you a faster iPad with new features.
Here are the steps to updating your iPad to the latest iPadOS:
Firstly open the 'settings' app and click on 'general.'
Next, click on 'software update' and see if any new update is available.
Update your device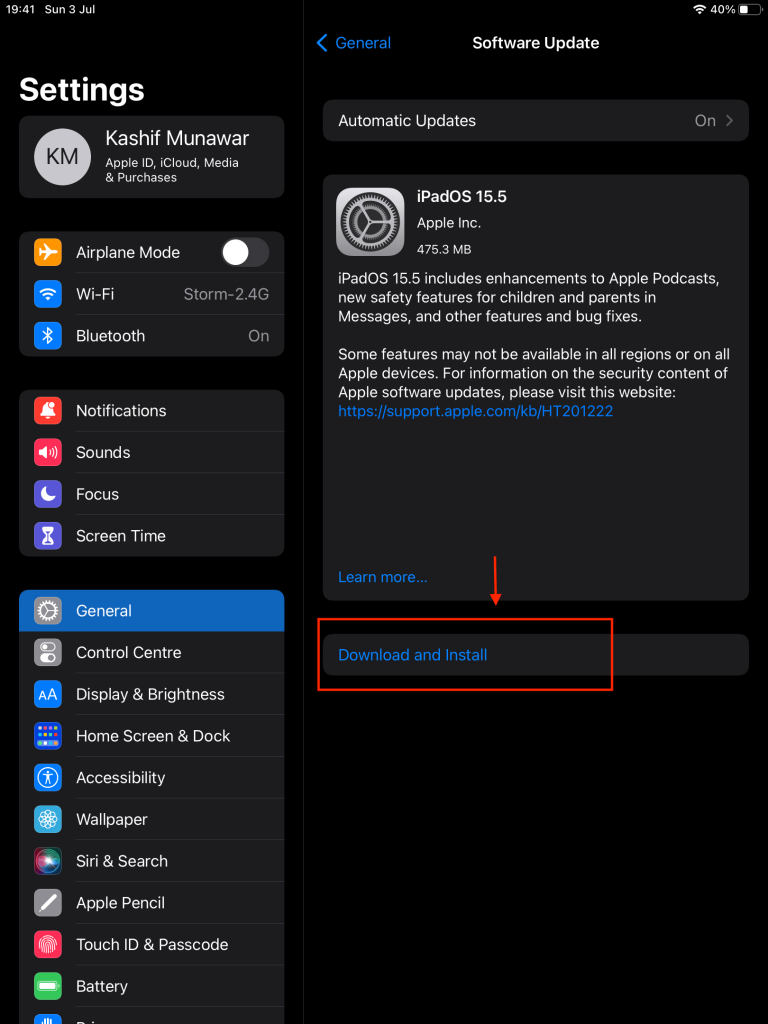 Restart your device
A restart is the most common fix for a slow or unresponsive iOS device. Switch off or restart your iPad to address minor software issues or performance lag.
Press the power button until you see the 'slide to power off option, they swipe right, holding this option, and your iPad will shut down. In the case of a newer iPad Pro, hold down the power button, and one of the Volume keys till the power off option appears.
After powering it off, wait for a few seconds and then start by pressing the power button until the Apple logo appears. This method will give an instant boost to the performance of your device.
If the reset does not work, try to 'force restart' your iPhone or iPad.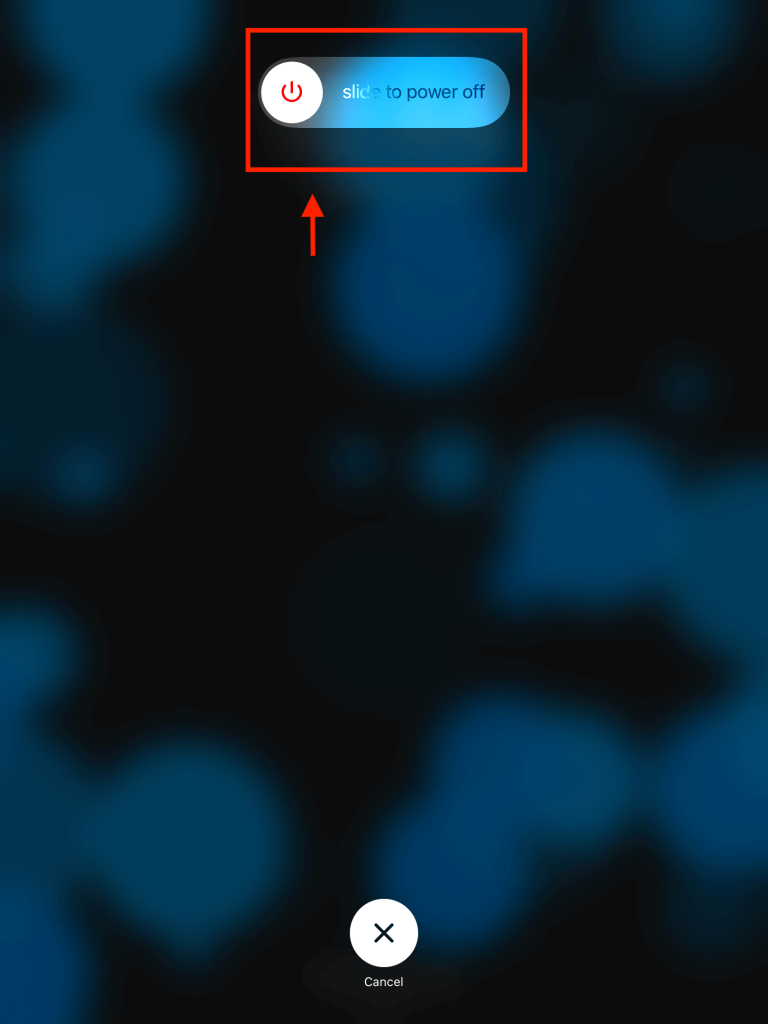 Clear Cache
It is essential if your internet browsers are getting slow. An uncleared cache that accumulates while browsing data and internet searches can put a lot of load on the browser. Cookies, website data, and web pages slow down iOS devices. The best way is to keep the cache clear.
To clear the Safari cache, go to 'setting' and click on 'Safari'. Select 'clear history and website data; this will remove all the safari cache data, website pages, and cookies. Freeing browser storage will increase its speed and processing power.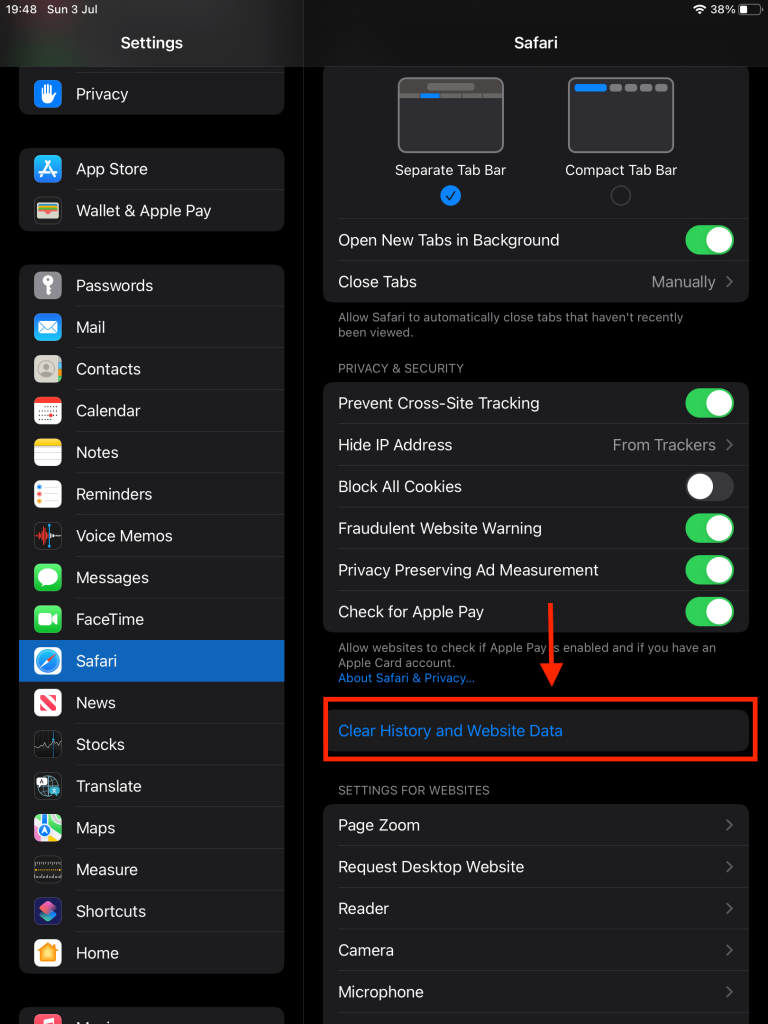 Delete unused apps
Many apps on your iPad can take up storage and decrease its performance. It is better to delete apps that are not required. Deleting apps has a lot of effects on iOS and iPadOS. So, it is a good idea to delete unwanted apps often.
To delete apps, press on the app icon until it starts vibrating. Then long press 'rearrange icons' and tap 'delete the app.'
To delete more than one app simultaneously, open 'settings' and tap on 'general.' Next, select 'iPad storage'; it will show you all the storage options and apps that take up space. Finally, please tap on the app icon you no longer use and delete it.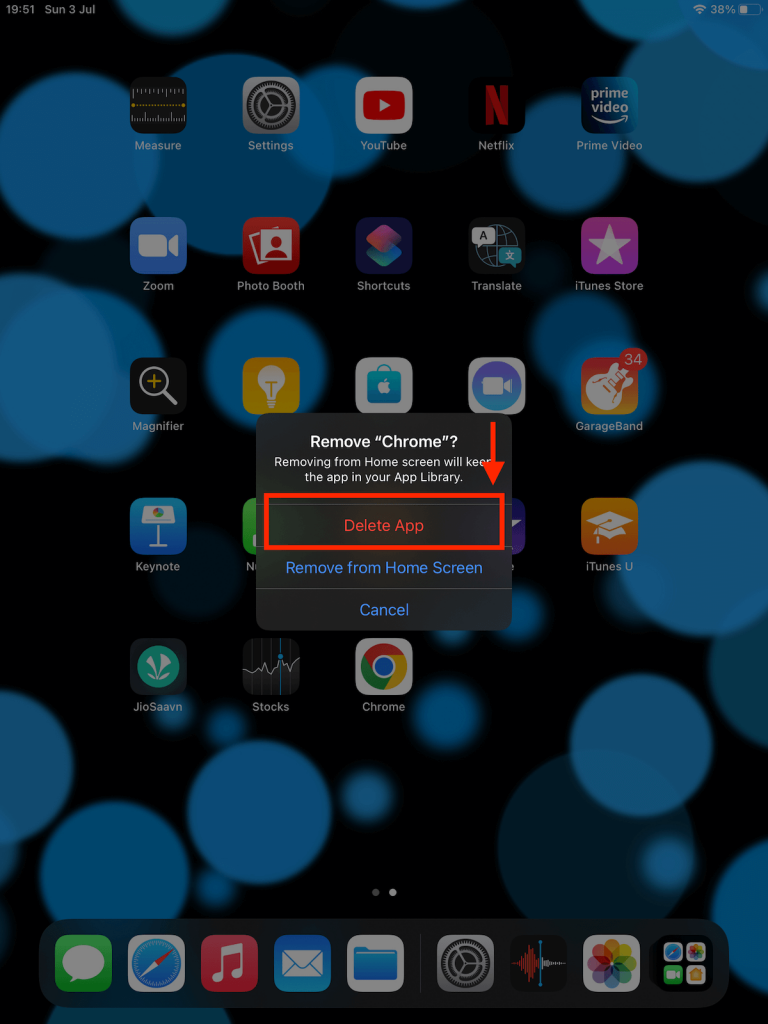 Close background apps
When you minimize apps by clicking the home button, the apps are not closed entirely. Apps that are minimized are still running in the background. Multiple apps running together affect an iPads performance. So, it is good to close all the apps you are not using.
To close background apps, slide your finger upwards from the bottom of the screen. It will show all the apps open in the background; press the app and slide upwards to close it. It is essential to open crucial apps for a faster, better-performing iPad.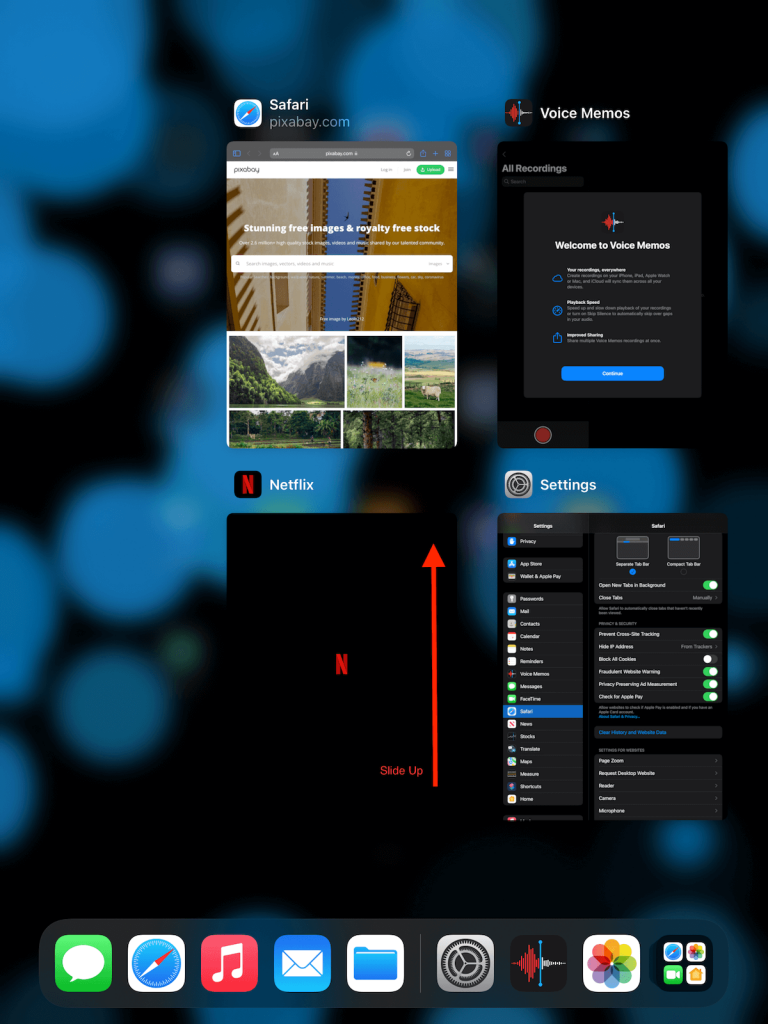 Stop background app refresh.
Background apps refresh all your apps updated in the background. It is a valuable feature to increase work efficiency and decrease time when you open an app, but it can cause slower performance as all the apps are constantly getting refreshed.
Go to 'settings' and tap on 'background app refresh' to turn off background app refresh. From there, turn off the refresh option. Switching the background apps refresh will also increase iPads' battery life.

Turn the location services off.
Location services help use the 'map' and let Facebook know your location. Keeping it turned on is one of the top causes of battery drain and a lag in overall performance. It is good to keep the location turned off when not in use.
Open the 'settings' menu and click on 'privacy' to turn off your location. Next, select 'location services' and tap 'turn off.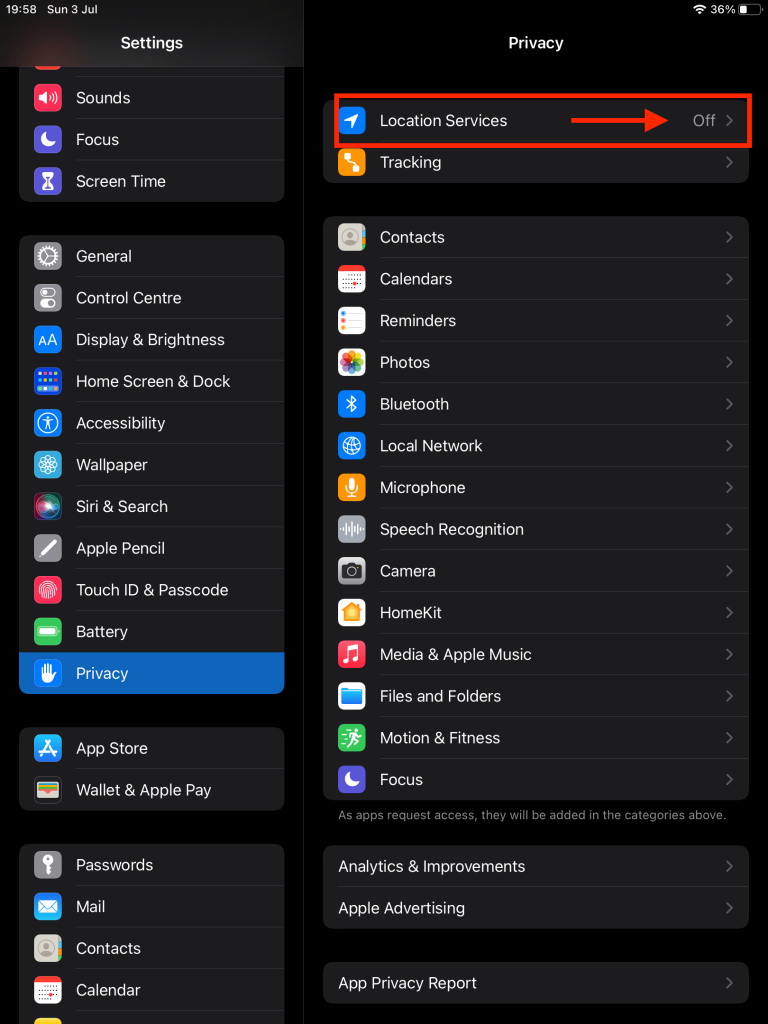 Reduce notification alert
Ipad sends you notification alerts from all your unnecessary apps regularly. Along with background apps, refresh causes a decrease in an iPad's overall performance. It is better to keep both these options turned off to boost that.
To do that, open the 'settings' app and tap 'notification'; you can switch the notification on and off for all your apps.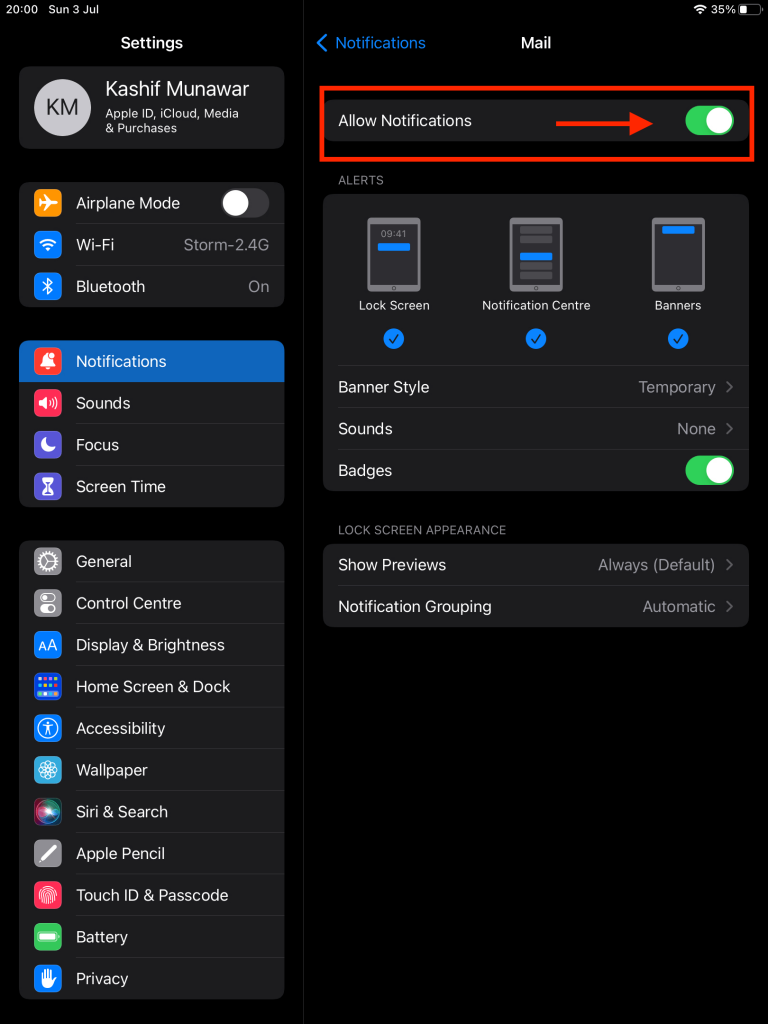 Get an active internet connection.
The speed of your internet service also affects your iOS device performance. To know if you have a stable connection, you can download a speed test app for your wi-fi and run it. It will show you how stable and fast the internet is.
If your internet is not active or stable, try changing the service provider. In addition, decreasing the number of internet users on a single device will boost the router's performance.
Reduce motion
To reduce motion on your iOS device, try switching off the visual effects. Open 'settings', then tap 'accessibility'. You can now reduce motion by tapping the 'reduce motion' option.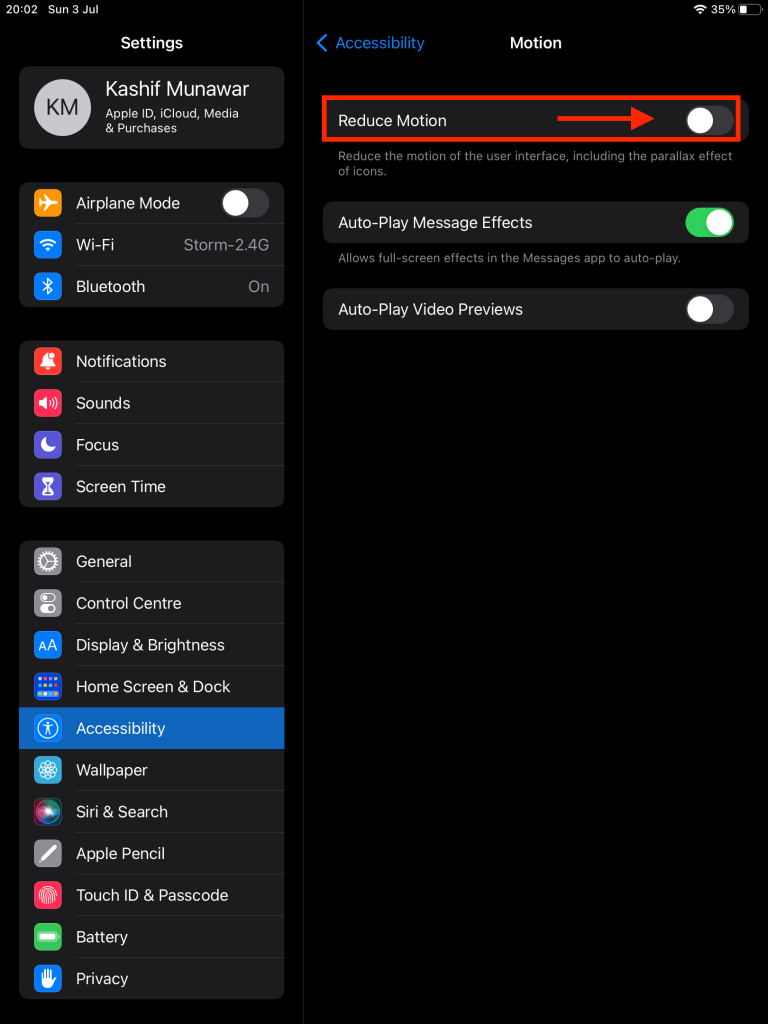 Reduce transparency
To reduce transparency, follow these steps
Firstly open the settings menu and click on 'general
Select the 'accessibility' option and tap on 'increase contrast
You can now decrease the transparency by selecting the 'reduce transparency option
Reset settings
If your iPad is not speeding up and you have tried all the options try resetting all the settings on your device. It will bring back all the default settings and will help improve the iPad's performance.
Upgrade
Every device has a shelf life, after which its performance decreases. Try upgrading your device if you have an older iPad mini or an Ipad air.
Investing in a new iPad will give you better overall performance and a faster speed. You can also benefit from the new chipset and the quicker version of a unique device.
FAQs
Why is my IPad running so slow?
Your iPad can be running slow due to various reasons. Having a little storage, not updating your iPad on time, using an old iPad, or having a slow internet connection and uncleared cache data can be a few reasons for an underperforming iPad. You can follow all the above steps to solve this issue.
How do I clear the cache on the iPad?
You can clear the cache by tapping on 'settings' then 'general' and selecting 'clear history and website data; it will remove all the cache.
Conclusion
An underperforming iPad is rare if you watch its maintenance and care. In addition, apple continually provides lag-free performance for its users. Nonetheless, an iPad can sometimes start running at a snail's pace. There can be several reasons for that.
But if you follow these steps, you can increase your iPad speed and overall performance. A better-performing iPad will last longer and add value to your work life with improved speed and efficiency.