Are you facing issues when using Gmail on your iPhone? Well, you are not alone. Several iPhone users complain about Gmail not working on iPhones. Even when you enter the correct Gmail password and do everything perfectly, logging in to your Gmail account won't be possible due to specific iPhone issues.
We have listed down these reasons which cause such inconvenience. But moreover, we have also come up with solutions to resolve it. So just read along, and you will be able to slide back into your Gmail account in no time.
Major Causes Behind Gmail App not Working on your iPhone
With more than 1.8 billion users, Gmail is one of the most popular email platforms. Whether personal or professional work, you can use it to fulfill all your communication requirements. Creating a Gmail account allows you to send messages, files, images, and what not to anyone worldwide.
However, Gmail comes with its problems, especially when working on iPhone. While many users know Gmail's benefits, they fail to see that apps like Gmail can also crash.
When iOS users find that Gmail is not working, it becomes urgent for them. This is because Gmail is an account used by many people who own an iPhone. So if they want to access their essential emails, they must first find the cause of the trouble.'
Before diving deep into the fixes, let's understand some of the most common reasons which prevent Gmail from working on iPhone:
1. Security
Security is a vital aspect of the Google enterprise, and as Gmail falls under it, it ensures no breaches occur. The brand works hard to keep Gmail security issues at bay, as they can lead to significant scandals and loss of confidential data. Google uses many techniques to ensure its Gmail app and website are secure.
So, if you find Gmail not working on your iPhone, the primary reason for this will be security. Google might prevent it from working on your iPhone to safeguard you. Sometimes the security checks become intense due to threats, and the Gmail app is shut down. Many people get locked out of their accounts as accounts are blocked without any warning.
iPhone users are more vulnerable to this, and Google has received many complaints regarding unjustified blocks. So if the app isn't working on iPhone or iPad due to this, you can do anything. Just wait; hopefully, Google will resolve it within an hour or two. Unfortunately, however, these sudden lockdowns rarely happen.
2. Location
The biggest reason Gmail App stops responding is a location change. If you move to a different country (say, on vacation) or even change your city and try to access your own Gmail account from there, Google might think it's fishy. The Gmail server may believe it to be someone else and prevent you from logging in.
When you make sudden location changes, Gmail detects it automatically and thinks of it as unauthorized access or an insecure login attempt. And as Google is very conscious about the security of its Gmail users, it will make Gmail block sign-in attempts temporarily. Unfortunately, this will result in Gmail not working on iPhones. Likewise, you won't be able to login into your Gmail account when it is locked due to location issues.
3. Mail App Configuration issues
Another reason you won't be able to access Gmail on your iPhone is IMAP settings. Sometimes your iPhone and mail app are not configured correctly, which results in email services not responding. There can be sync issues as well. There have even been situations when iPhone didn't react to Gmail because mobile data was turned off for the mail app. This prevented new emails from reaching Gmail users!
Solutions to Getting your Gmail Account working again
As mentioned above, many reasons prevent the Gmail app from loading on your iPhone. So the troubleshooting methods will vary depending on the cause. Users can use different solutions to fix the problem once they know its cause.
Hence, to help you out, we have prepared a list of fixes that you can use to restore access to your email account. We started from the easiest and progressed to slightly more advanced solutions to resolve Gmail not working on iPhones. So, let's explore these various ways now:
1. Re-entering credentials
First and firstmost, before applying any DYI solutions, try entering your correct Password for Gmail again. You may have made an error while typing it. Next, ensure all your login details are properly in place. Then try signing in again.
It may not be a glitch if the Gmail server gives you a wrong Gmail password indication. Instead, your password may have been changed without your consent by someone who had your previous login credentials. To reset and recover your password go to Gmail settings, follow all the steps mentioned there, and then try again with the new password!
2. Restarting Your iPhone
The best way to troubleshoot any problems is rebooting. So switch off your iPhone and start it again. For example, if the Gmail app's not loading was due to a minor glitch or background processing, then rebooting might solve it.
Just press and hold the Sleep and Volume buttons to restart your iPhone. The shutdown prompt will appear. Slide on it to turn off your iPhone. To restart, press the Sleep button until the Apple logo appears.
3. Visiting Gmail Website
The Gmail app is just an accessory. The real deal is the Gmail website; if your app is not working, try logging into your account using the website. This is because the mail app on your phone doesn't have as many features as the website. It has technical limitations. So it will be easier for you to solve the glitch on the website!
You can either do this by using your iPhone browser or try using another device such as a computer. For example, just type in www.gmail.com in the address bar, and the website will load. When you sign in from another device, Google sends you a prompt to verify your recent attempt. Once confirming it, you can sign in on your iPhone App.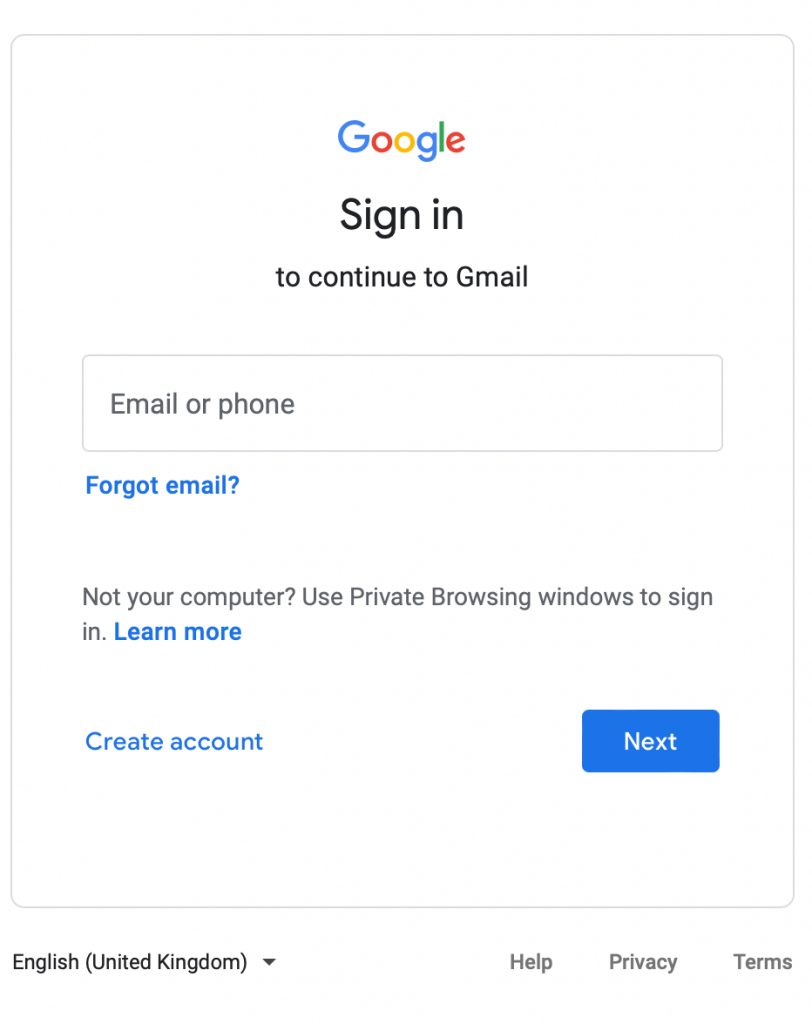 4. Checking Your Activity on Google Security Page
Sometimes there might not be unauthorized access login alerts in your inbox, but someone tried to enter your email account. To verify this, you can visit your Google account on your iPhone and check it manually on the Security Page. Here are the steps.
Step 1: Open up a web browser on your iPhone and log in to your Google account.
Step 2: Click on the Security tab on your left to review security activity.
Step 3: Then scroll down, and check if a hacking attempt has occurred in the "Your Devices" tab.
Step 4: If not, verify that the previous attempts were made by you and try using Gmail on your iPhone again
5. Perform CAPTCHA Reset
Google has a unique feature called CAPTCHA rest which is its hidden gem. It is an excellent tool for fixing issues related to Gmail on iPhones and Ipad. In addition, it helps you unlock numerous Google security features.
You can enable this to prevent bots from accessing your account. When enabled, it lets Google detects any unfamiliar and new activities on your Gmail and prevents signing in until CAPTCHA is unlocked. CAPTCHA also allows google to remember your device so that you won't face any issues logging in from your iPhone later.
Half of the Gmail users don't even know CAPTCHA Reset exists and can't benefit from it.
Here is how you can use it:
Step 1: Use a web browser to visit Google's Captcha reset page
Step 2: Sign there with your Gmail account and click continue.
Step 3: A message that reads 'Account access enabled.' will appear.
Step 4: Go back to the Mail app and see if you can use Gmail.


6. Ensuring Working Internet Connection of iPhone Device
Gmail requires a good connection. So if your iPhone is facing internet connectivity issues, your Gmail app may not work correctly. Try toggling between mobile data and wifi. Also, disable the Airplane mode.
To ensure that your wifi or mobile data is working correctly, follow these steps to change network settings:
Tap settings.
Then switch to Data if using wifi or switch to wifi if using cellular data 
If you use the 3G, switch to LTE or 4G for better performance.
If you still face issues with your Gmail account not syncing on your iPhone due to a lack of a good internet connection, turn on wifi Assist. This feature automatically switches you to data when your wifi signal is poor. Here is how you can do it
Click on the Settings app
Choose the Mobile Data.
Scroll down and toggle on wifi Assist.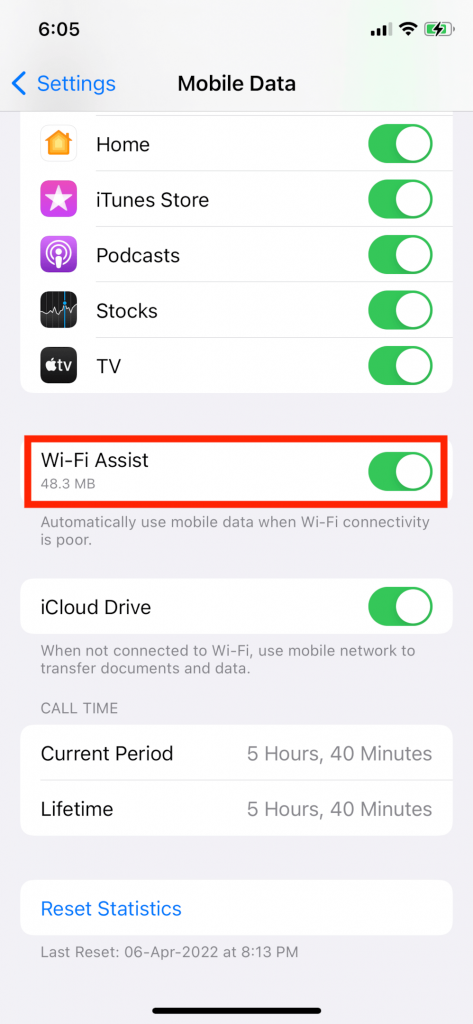 7. Enable IMAP for Gmail
Gmail uses IMAP (internet message access protocol) to sync all your received emails. So, if IMAP is disabled, your mail app will not work on your iPhone. To enable IMAP, follow these steps:
Step 1: Sign in to the web version of your email account.
Step 2: Click on the Settings icon on the top right of your screen.
Step 3: Switch to Select Forwarding and POP/IMAP
Step 4: Select the IMAP access section and click on it to enable it.
Step 5: Save Changes and try using the Gmail app on your iPhone again.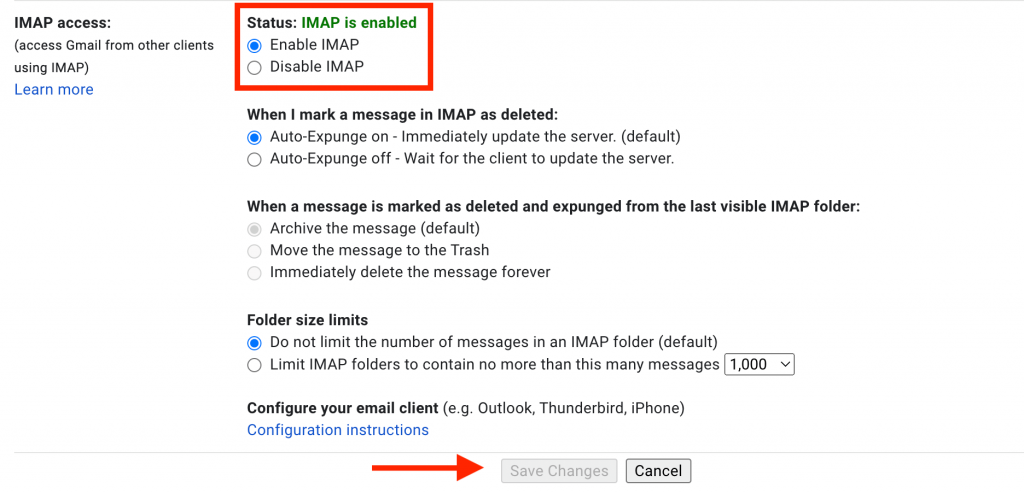 8. Remove your Gmail Account and add it back
If you still fail to use the Gmail account from your iPhone even after trying all the steps, it's time to delete the account and add it again. This can fix the issues by refreshing your account's connection with the Gmail servers. Here are steps to fix Gmail by deleting it:
Step 1: Go to the Settings app on your iPhone and Go to Mail."""""
Step 2: Select Gmail.
Step 3: Tap Delete Account.
Step 4; Log in with Gmail credentials to add an account again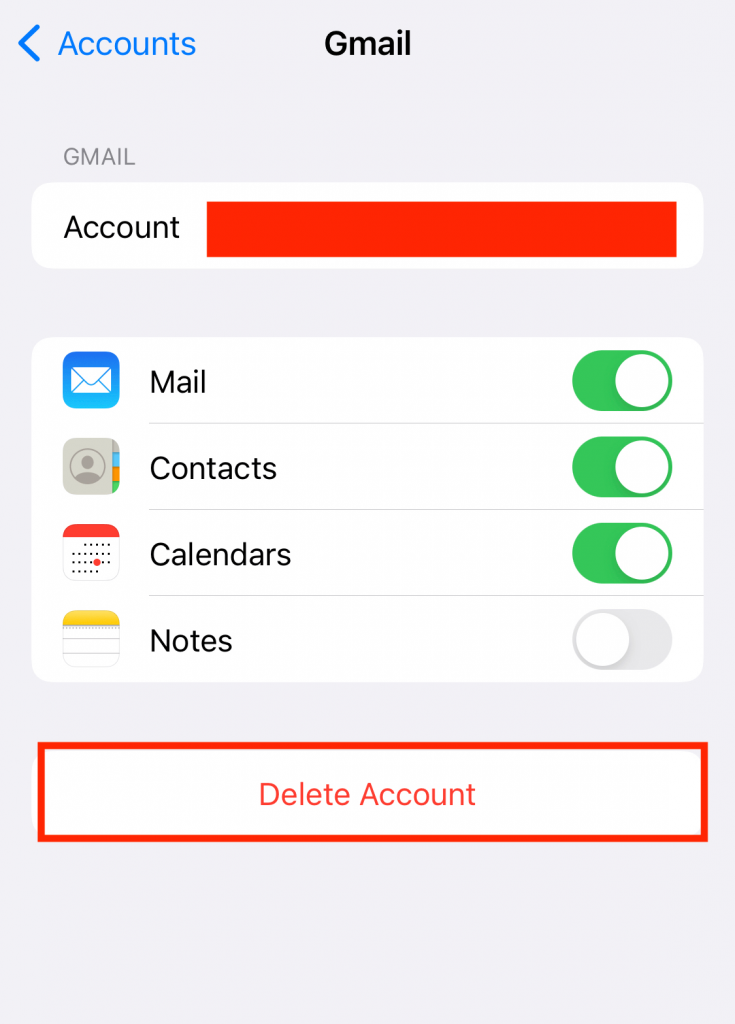 9 . Force the Gmail App to Close
There are glitches in the app sometimes, and force closing it can help. For example, if an app misbehaves, swipe up from the bottom of your screen and hold to force quit Gmail. Then, you remove the email app card from running apps by dragging it up. This force closes it, and you can relaunch it after a few seconds.
10 . Disabling iPhone restrictions
Sometimes either on purpose or mistakenly, you restrict the Gmail app. This might be another cause of why you cannot operate the Gmail account from your iPhone or iPad.
Here are the steps to ensure that iPhone restrictions are not enabled for the Gmail app.
Go to the Settings app and tap Screen Time.
If it shows Turn on Screen Time, no restrictions are set.
However, if Screen time is on, Go to Content & Privacy Restrictions.
Click on Allowed Apps.
And ensure that the Mail app's toggle is green.
How will I know if Gmail is Not Syncing On My iPhone?
You will come across the following issues when Gmail faults to sync with your iPhone or iPad:
You can't send emails as they are stuck
You can't receive mail
Received Emails are failing to load
Error message pops up
Gmail is slower than usual
Its a Wrap
We hope you will use these tips next time you find Gmail not working on your iPhone. The above guide contains most of the fixes to help you resolve Gmail app issues. However, if the problem persists, it's time to see a professional.
Let us know if the above solutions work for you or not. Also, if you come across anything new that fixes the problem, we would love to learn it.