Having two people in a picture is one of the best ways to show how great life is with your friends and family. However, sometimes it takes work to get everyone together at once, especially if you're trying to use an app to take a group photo.
If you want to capture a moment but don't have enough people present, this article will help you. With this guide on how to take side-by-side photos on iPhone, anyone can combine photos, photoshop mix, and use photo collage maker to create a combined image.
They'll make beautiful memories with their loved ones while looking fabulous using the online photo editor
There are a lot of ways to add side-by-side photos to an iPhone. Two of them are:
Third-party app (which is any photos app)
The Shortcut app (a real saver, right?)
How to Do Side-by-Side Photos on Instagram
If you use Instagram, there are various methods you can use to do side-by-side photos or photo collages through the Photos app. These include:
Layout App by Instagram
The layout is one of Instagram's best apps for putting pictures side by side. Created by the same developers as Instagram, it's a free app. The layout uses your iPhone's camera roll and can be used in the following ways:
Search for the layout in the App Store. To find the app, type Layout into Instagram. Install it on your device after downloading
Launch the app after installation is complete
You'll find photos taken with your device's photo app on the app's main screen. Put the photos side by side by selecting them in a photo collage.
Choose a layout that has your photos side by side. You can select two or more photos to make a photoshop mix, photo montage, or merge photos
The full-screen mode will be available for the selected layout. Photos can be edited via the tools at the bottom of the screen
Save the side-by-side photos by clicking "Save" in the top right corner
Photos are saved in your photos app when you create a layout
Once you have finished editing, click "Done" to close the app
Use Instagram
Using Instagram's story feature on your iPhone will also allow you to display your photos side by side. Since you don't need to download another app, it's better if you already have an Instagram account.
The following steps will guide you through using the social media app:
Go to the stories section on the left-hand side of the main page of the social media app
Choose a photo from your "photo gallery" that you want to combine
You can shrink the photo and place it to the left of the story canvas by pinching it
Select the other picture in the Photo app on your device
By holding down the picture and clicking copy, you can copy it. It will be copied to the clipboard
Return to your Instagram story
Add a sticker by tapping on it
If necessary, resize the photo
If you have a vast collection of photos, the iPhone Shortcuts app is the perfect way to combine multiple photos into one image addition; this app helps you do useful things with your photos and videos, including combining them or creating animated GIFs.
How do multiple side-by-side photos in the shortcuts app?
Taking side-by-side photos on your iPhone is not possible with the Photos app. Shortcuts, however, can be handy. At least iOS 12 is required to use the feature. For software updates, go to Settings, General, and Software Updates.
Using the Shortcuts app on your iPhone, create side-by-side photos after updating the software.
Click on the "Plus +" icon on the "My Shortcuts" tab in the Shortcuts app
Select "Select Photos" from the "Add Action" menu
Go to the "Select Photos" option in the menu bar and toggle "Select Multiple"
Using the search bar at the bottom, you can find "Combine Images."
Check if "Combine Images" says Horizontally after clicking "Combine Images." If not, select Horizontally by clicking the present word. Using the arrows, you can adjust the space between the photos
Select the "Save to Photo Album" option from the results after searching for "Save to Photo app"
Name your shortcut in the box at the top.
Then click "Add to Home Screen" in the upper right corner, followed by "Select to Add to Home Screen" in the lower right corner
To save the images, return to Shortcuts and click Done and X. The image is then saved
With the shortcut you created, you can combine your images. First, add images to the shortcut by opening it and selecting them. Then, click "Add" to complete the process. Pictures will appear in the app within a few minutes.
FAQs
How do I post photos side by side on Instagram?
To post photos side by side on Instagram, you must create the images in your camera roll.
From there, open the Instagram app and select the photo from your camera roll or photoshop mix you'd like to post.
Tap "Edit" in the upper right corner of your screen
Tap "Square." This will change your current images into squares for easier editing
Tap "Layout" at the bottom of your screen and select either 2×2 or 1×1 options (you can also choose between horizontal or vertical orientation)
The layout will determine how many photos appear on one feed card at once; 2×2 means two photos across by two rows deep (like a banner), while 1×1 means one photo down by one column wide (like a postcard)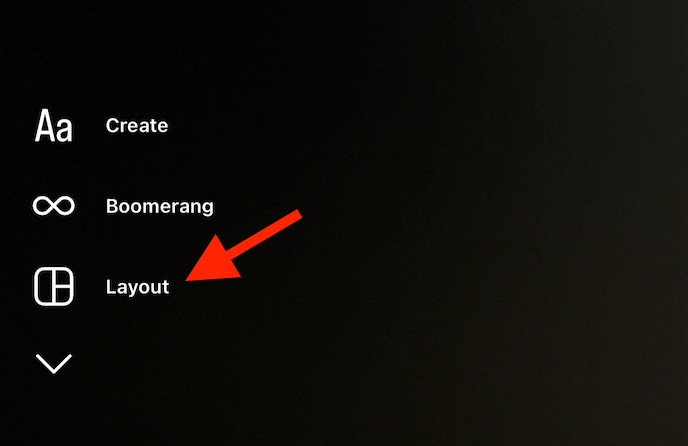 How do you put two pictures together on a Samsung camera roll?
You can use the default camera or gallery app to create a side-by-side photo on your Samsung phone.
Open your camera app
Take two photos: one on the left and one on the right. (To take a photo, tap anywhere in your viewfinder.) You can tap anywhere after taking each photo to move it to another half of your picture frame
After you're satisfied with how they look together, press Save or Share to save them as one picture file instead of two separate ones so they'll be easy to share with friends
Can I edit photos on the photos app?
The answer is yes. You can edit photos on Instagram. The editing tools are easy to use and include the following:
Filters – Adjust your photo's contrast, brightness, and color by photo editing. Add pastel or black & white filters to make your images look better. You also get editing options like adding filters and border options.
Text – Add text on top of your photo with different fonts, sizes, and colors, or add emojis like smiley faces, hearts, etc
Stickers – Add sticker packs from the app store, which give you fun stickers to add to your pictures, like flowers, animal faces, etc. There are hundreds of different types available for you to use
What is the best way to create a photo collage?
If you want to add multiple pictures from the photo library, The best way to do this is in the Photos app:
Open up the Photos app on your phone
Tap "Albums." This will open up all of your albums and any others synced via iCloud or other services like Dropbox or Google Photos
Select an album with some photos stored (you only need a few). If you don't have any albums selected, tap "New" at the bottom of this page and select one from there.
When you take a picture with your iPhone, the default size is a 4:3 ratio. So to make two photos into one, you must change your photo's aspect ratio to something like 2:1 or 3:2.
This can be done by going into the camera app and tapping on the 2x button at the top left corner of the screen, which will switch from 1x mode(4:3)to 2x mode(16:9).
Once this is done, all you need to do is swipe up from the bottom of the screen in order of vertically stitched photos until they merge as one single image, which gives us our desired result, i.e., Side-by-Side Photos!
Conclusion
You can put two side-by-side photos on your iPhone's screen to view them simultaneously. Using this method, you can add friends who weren't in the frame then, which is a beautiful way to include them in your memories.