Any new iPhone is incomplete without its Bluetooth connection. The indispensable short-range wireless protocol allows devices like iPhones, Apple Watch, and wireless headphones to communicate. However, like any other modern-day technology, your Bluetooth device can run into snags such as issues connecting.
iPhone 12, iPhone 12 Pro, iPhone 12 Pro Max, and iPhone 12 Mini feature significant improvements and enhancements compared to previous generations. But users have been facing a new set of glitches, especially Bluetooth connectivity issues.
If you're encountering the same problem, you'll find relief knowing there are a few solutions to help troubleshoot your way past them. Keep reading to find out how!
Problems Connecting Bluetooth Device to iPhone 12
Is your iPhone 12 encountering Bluetooth problems? Fortunately, you are not alone.
Owners of iOS devices like the iPhone 12 Pro Max have reported Bluetooth not working as intended. For example, users may face problems searching for and connecting to their Bluetooth accessory or device. These glitches have plagued iPhone 12 fans since its launch.
Why Is My iPhone Not Working With other Bluetooth Devices?
Determining why your iPhone 12 Pro Bluetooth function is running into setbacks can be difficult, especially when everything else seems to be working.
Based on user reports, Bluetooth not working can be explained by:
Overcrowded Network
Jamming can occur when too many users are on the same Bluetooth connection or Wi-Fi network. Consequently, your iOS devices may be prevented from establishing connections with nearby Bluetooth accessories.
Other devices like your TV, tablet, speakers, headphones, or car stereo can simultaneously interfere when switched on. This is because they share the same technology to synch with each other.
Software or Hardware Glitch
Your iPhone 12 Pro (or other variants) may have underlying software or hardware-related issues. One of the many probable side-effects of these is glitches when attempting to connect Bluetooth.
Users experience glitches when updating to the latest iOS version too. Unfortunately, the only way developers can pinpoint mistakes in the software is by letting them arise. Then, with subsequent versions, bug fixes are released as well.
Human Error
Research by several professionals and establishments like Uptime Institute has revealed that human error accounts for anywhere between 70 and 95% of all mishaps. In addition, these tech obstacles impact essential functions such as Bluetooth issues.
Forgetting to turn Bluetooth or setting your iPhone 12 Pro Max to discoverable causes apparent connectivity snags. Before attempting the remedies below, toggle Bluetooth from the Settings app to activate it.
Common Bluetooth Issues Faced by iPhone 12 Owners
Right off the bat, there is a likelihood that your Bluetooth device will continue to operate flawlessly.
However, future update glitches and other unforeseen complications can trigger Bluetooth issues. In addition, common troubles like broken or failed Bluetooth pairing are often reported.
But did you know more setbacks can disrupt your iPhone Bluetooth connection? Some examples include:
Unable to connect iPhone 12 to car audio.
Failure to start phone calls over Bluetooth.
Bluetooth drops or keeps disconnecting without being prompted.
I can't connect to iPhone 12 after the iOS 15 update.
Can't enable Bluetooth pairing mode on iPhone 12.
iPhone 12 Mini or iPhone 12 Pro Bluetooth can't find the desired accessory or vice-versa.
Even the most seasoned iPhone users can run into surprises like those highlighted above. But don't worry, as we've got the solution to all your iPhone 12 Bluetooth concerns!
How to Fix iPhone 12 Bluetooth Problems?
The first thing you should do when attempting to fix your iPhone 12 Pro Max or iPhone 12 Mini is to check all your Bluetooth accessories. Sometimes, a simple problem like an inactive Bluetooth toggle could be at fault.
Before moving on to more advanced solutions, the following tips fix minor problems:
Double-check that your iPhone Bluetooth is switched on.
Try connecting your accessory to other devices such as an iPad, iPod Touch, iPhone XR, Mac, PC, etc. Then, you can see if things are working fine with each device's Bluetooth connection.
Place your chosen Bluetooth accessory and iOS device close to each other.
Ensure all devices are sufficiently charged and powered on.
8 Ways to Restore Bluetooth Connectivity
If there are possible hardware-related issues with your iPhone 12, you can try the following to take care of all your Bluetooth problems:
Restart Bluetooth and your iPhone
Turning your device or Bluetooth off and back on may resolve the issue with your iPhone 12 or iPhone 12 Pro.
You can reset connectivity by accessing your iPhone's Bluetooth Setting page through the Control Center. Tap the Bluetooth icon to disable it. After it turns grey, give your connection a few seconds before switching the Bluetooth.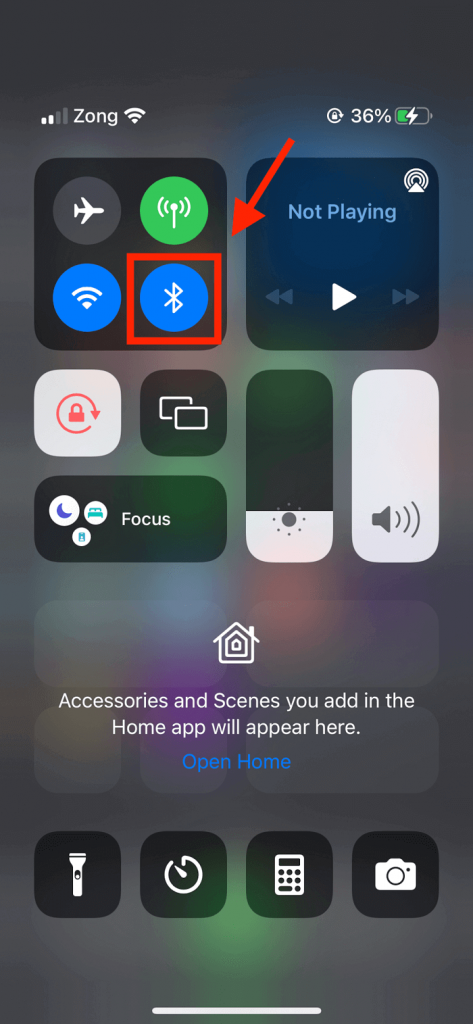 On the other hand, to restart your iPhone 12:
Press and hold either the volume key or the side button simultaneously until the power slider appears.
Drag the slider till your device completely switches off.
Finally, press and hold the power button on your iPhone 12 again. The Apple logo should appear to indicate your phone is being set up.
This method works if your issue is minimal such as your device hanging for a brief moment.
Update iOS
Each iOS update contains many fixes for underlying issues in previous editions. However, with every new version, users will likely encounter new compatibility bugs that can cause Bluetooth problems.
Apple developers respond to these glitches with a quick follow-up software update that fixes most issues.
For this reason, always keep your iPhone 12 Pro Max (and other Apple Inc. products) up-to-date. It is your responsibility to keep track of such developments.
To download and install the newest iOS software:
From your iPhone 12 home screen, open Settings.
Select general and navigate until you find the Software Update tab in the Settings app.
A red circle will alert you if an iOS update is available for your device.
Follow the on-screen guide to begin the update.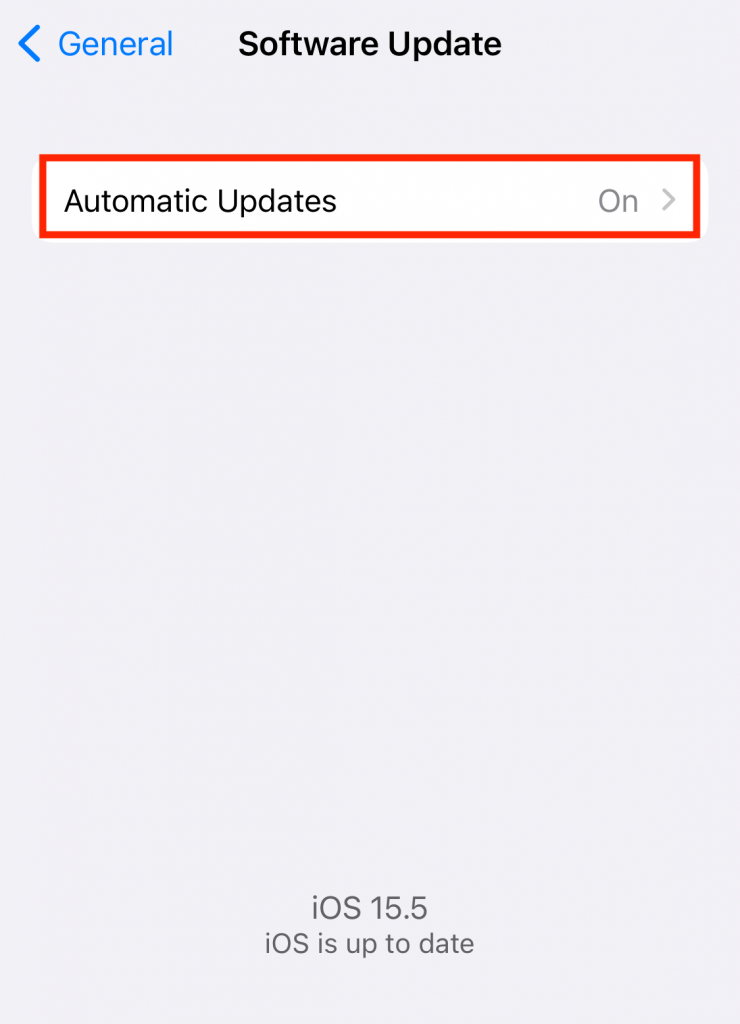 After completion, your device will automatically restart. You can then check if the iPhone Bluetooth issues have been resolved or move on to the next solution.
Hard Reset iPhone
The easiest way to fix iPhone issues experienced daily can be overcome by a forced reboot of your iPhone 12. Similarly, you can repair any possibly problematic customizations and Bluetooth settings.
To reset iPhone 12 :
Hold down the Volume Up key from the side of your iPhone 12 and release it instantly. Repeat this using the Volume Down button.
Press and hold the large Power tab till the Apple logo shows up. Then, release the button.
Wait for a few seconds till your iPhone restarts.
Try re-establishing the connection with your Bluetooth device at this point.
Erase and Reconnect Bluetooth Devices
Your iPhone Bluetooth saves every device you establish a connection with to make reconnecting as simple as possible.
Nevertheless, when these Bluetooth devices are too close, problems can emerge. So instead, try unpairing or forgetting all your accessories to clear up these connections.
Follow the steps to forget unwanted Bluetooth accessories:
Open the Settings app from your iPhone 12 home screen or Control Center.
Locate the Bluetooth toggles in the Network settings. Switch on the connection.
Scroll down to your devices list.
Next, tap the information icon and select Forget Device to get rid of a paired accessory.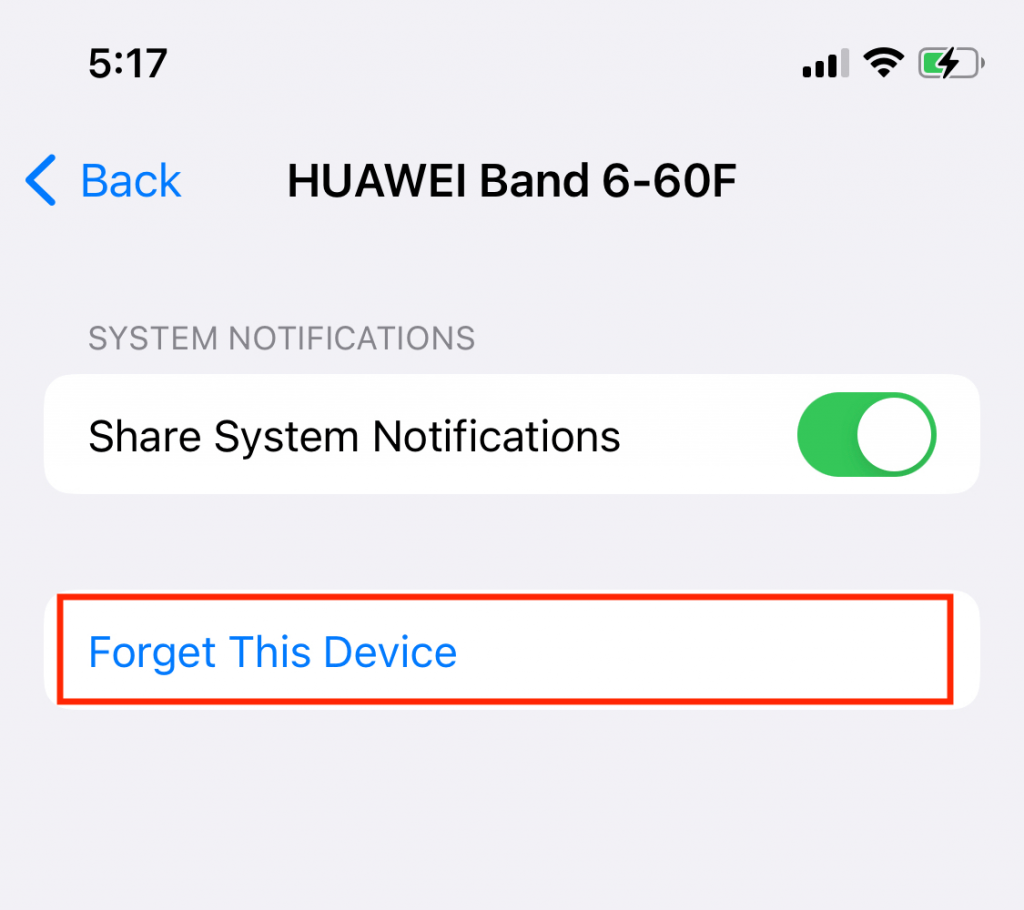 Now that you've gotten that out of the way, start relinking each accessory as a new device. If the "Bluetooth not working" issue has not been fixed, it's time to move on.
Reset Network Settings
If all alternative techniques have failed, the last resort is to reset Network settings. This would affect your Bluetooth and your iPhone 12's links like Wi Fi settings and cellular data.
That being the case, all potential network errors are also removed. To hard reset these settings:
Open the Settings app and locate the General tab.
Scroll down to the Reset option and tap Reset network settings.
When prompted, enter your passcode and confirm all the pop-ups.
Upon restarting, you will have to rejoin Wi-Fi networks, configure VPN, and so on for connection on your iPhone 12. Then, enable Bluetooth to start using it again.
Step Away from Your Internet Router
Despite being rare, interference from WiFi networks can cause disturbances in iPhone Bluetooth as they use the same bandwidths to operate efficiently.
Move away from your WiFi route to see if your Bluetooth issues resolve themself.
Reset your iPhone Through iTunes
If you decide to reset your iPhone 12 this way, you will have to restore your device from scratch. Keep in mind all your phone's data is destroyed; thus, it's crucial to back up your device.
To reset your iPhone through iTunes:
Launch iTunes on your laptop or PC. You can download it from the Windows or Apple Store if you don't have it. Update it if required.
Plugin the lightning USB cable and device into your computer. iTunes should detect your iPhone 12 or iPhone 12 Pro instantly.
When "Restore iPhone" pops up, follow the steps as indicated on the screen.
Then wait for the Restore Backup option to appear and click it.
Finally, your iOS device will restart with all your data readily transferred back for use.
Airplane Mode Trick
Besides Bluetooth issues, this hack works with a variety of network troubles. For example, switching Airplane Mode off and back on when you have slow cellular data or WiFi might help speed things up.
If All Else Fails
The suggestions above should help sort out your iPhone's Bluetooth issues since they have worked for several individuals. However, getting to this point indicates our device solutions have failed.
You have no choice except to get your device evaluated at your nearest Apple Store. This will help you understand if the problem lies within your iPhone 12 software or hardware. But don't fret.
Apple Inc. products are protected by warranty for a specified period. So a simple diagnosis won't cost anything to ease your mind as long as you are covered!