If you own an iPhone, there is a chance that you might be having problems with your device. One such issue is called the Black Screen of Death. The iPhone black screen of death is a common issue that can be resolved quickly by following the steps mentioned in this article.
The phone may stop responding to input, turn black, and freeze. For example, an Apple logo on your device might not respond to buttons or touch inputs. This happens because the operating system has crashed or stopped functioning due to another problem which causes the iPhone to turn the black screen of death.
If you have encountered this issue before, then don't worry! We have covered all the methods to fix your iPhone's black screen of death or white screen.
Why does my iPhone screen turn black?
The Black Screen of Death is caused by a hardware problem, which can occur whether your phone model is turned off or on. When you attempt to turn your phone screen back on, the screen remains black and shows no sign of life.
The only way to fix iPhone's black screen is by replacing the battery or the entire device. Many factors, including an app crash or battery drain, can cause this. Here are some ways to fix the iPhone's black screen of death.
Battery Saving Mode.
If your iPhone screen turns black while you're in the middle of an important project, it's probably because the battery-saving mode is on. This feature helps users save battery life by automatically turning off unnecessary applications and features when they connect iPhones.
When this happens, your iPhone will display a black screen until you turn it back on again—which means that if you want to get back to work as quickly as possible, there are a few things that can help to fix your iPhone's black screen problem.
To turn off the battery saving mode, open Settings > Battery Saver (or Settings > Battery if using iOS 11 or later) and toggle off Enable Low Power Mode.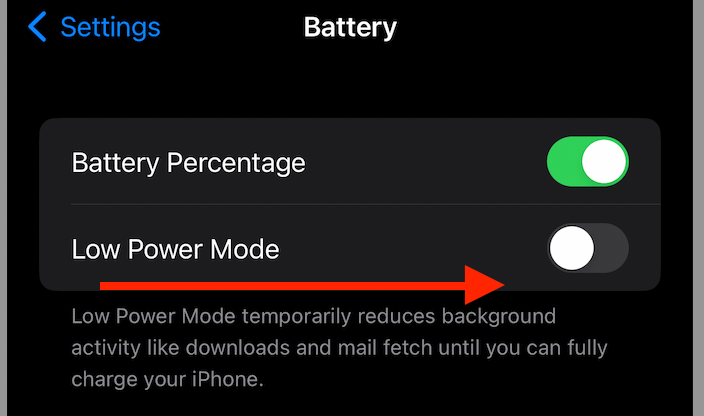 Corrupted Software issues
If the iPhone screen shows a black screen, there may be a failed software update or software crash, or the software may be corrupted, and you may need to restore your iPhone.
This will erase everything on your device; however, if you don't have a backup, this could pose a problem. Also, if you've made any significant changes to your iPhone or iPad recently, restoring without a backup may result in losing data.
However, restoring is an option for fixing the iPhone's black screen issue if you're confident that your data can be recovered from another source (such as an iCloud backup).
Hardware issue
While software issues are the easiest to fix, hardware components and hardware issues can often be more difficult.
This is because a hardware fault can suddenly cause your iPhone or iPad to stop working, and you'll need to take it to an authorized service center for repairs, but before that, put all your data in the latest version, or else it will cause data loss.
If you want to try and repair your device yourself (or if you're not sure what's wrong with it), there are some basic things that you should check first before heading into a store:
Check the battery level by going into Settings > Battery and seeing how much charge is left on it. Or else you'd have to get a simulated battery removal procedure if the iPhone's screen problem remains in the earlier iPhone models.
Ensure that accessories or cases aren't blocking any ports or buttons on your iPhone or tablet. Sometimes these get pushed down when used, so double-check that everything is clear.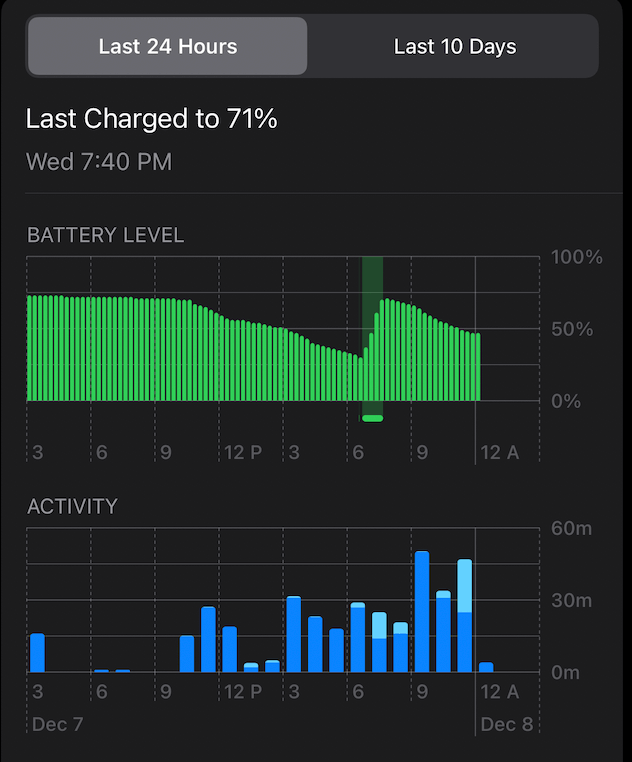 Damaged iPhone.
If you get a black or blue screen error, there's a good chance that this caused the iPhone's black screen of death.
If you're unsure if your screen is damaged, check for any cracks in the glass or around the edges of your phone. Cracks can cause an interruption in signal transmission and may make it difficult to use your device.
If your iPhone home screen has gone completely black, if you want not to see the blank screen and fix the black screen problem, you'll have to replace it before using it again.
You can order replacement parts from the local Apple store and receive them within days of ordering.
The replacement kit will include all of the tools and supplies needed for installation so that all repairs can be made by yourself at home without having to send out for professional assistance or pay for expensive repairs at an electronics store.
Drained Battery
The first thing to check is the battery level of your iPhone. If it is low, you should charge it before proceeding with other troubleshooting steps.
Next, force restart your device by pressing and holding the power button for around 10 seconds until it vibrates, and then release it after the Apple logo appears. This will clear out any temporary memory issues that may be causing the black screen of death on your iPhone or another model.
Crashed app
If the iPhone black screen has appeared due to some app's hardware flaws, you can fix it by restoring the iPhone method, restarting your device, re-entering the app, and seeing if this fixes it.
You can also try deleting an app that might be causing problems in general as a last resort before contacting Apple support.
What are some troubleshooting tips to fix iPhone Black screen?
The black screen of death is a significant problem on your iPhone. When this happens, you'll see the content iPhone's black screen and an unresponsive device with iPhone stuck on the Apple logo. In addition, you can't make any calls or access applications anymore because all these functions have stopped working.
The main reason why this issue occurs is because of an internal hardware issue.
Some say that it might be caused by a software issue too, but that has not been proven yet as many users claim that their iPhone screen had been working fine until they installed one specific app, and then their devices started having the iPhone black screen problem.
Here are some tips that may help fix this issue:
Make Use Of The Charger Cable
Plug in the charger cable and see if your phone is charging or the iPhone is stuck. If you cannot charge the phone, ensure the cable is connected correctly to your device. You may also use another power source or try a different charger but make sure it's not faulty.
Press down on Home Button + Volume Down Button + Power Button simultaneously until the Apple logo appears on the screen, then load the animation (it takes about 10 seconds). This will rectify minor software glitches that may be causing black screen crash issues on iPhone models.
Reset The Settings
To fix the iPhone Black Screen of Death issue, follow these steps: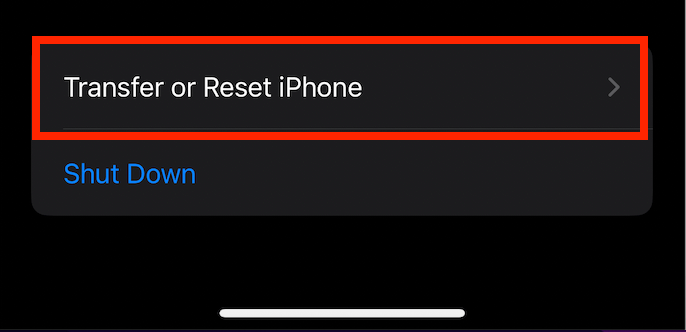 Open Settings on your device
Go to General and then click Reset
Tap Reset All Settings. This will reset all settings to factory defaults and may solve your problem without further action!
Restore Your iPhone
Restoring your iPhone will also erase all of the data on it. Therefore, it is recommended that you back up your data before considering the 'restore iPhone' option because restoring erases everything from the device, including apps and other content.
If you don't want to lose any of your photos or files, we recommend using iCloud to back up and restore your iPhone. This can be done by going into Settings > General > Backup on an iOS device (or Settings > iCloud > Backup & Restore on macOS).
Restore your iPhone via iTunes
If your iPhone shows the black screen of death, the first thing to do is restore it via iTunes. Then, when you connect your device to your PC or Mac, click "Restore" and follow the screen's instructions.
If you can't connect to iTunes or if restoring doesn't fix the problem, then other steps can be taken:
Check whether there's any hardware or liquid damage near where the battery connects to the logic board (this is especially important if water has been spilled). If so, clean it with cotton swabs dipped in rubbing alcohol (70% alcohol will do).
Try using another cable to connect your iPhone model to the computer: some users have reported success after using a different cable to connect their iPhone's USB port with their computers' USB ports.
Check The Battery
If your iPhone is not charging and is stuck on the apple logo after restarting, you can check whether the charging cable or charger is working correctly.
If it's not, then you must replace them. If you are using the original cables and chargers provided by Apple, this might be an issue with your battery, not the cables or chargers.
If you use a copy charger or cable to charge your iPhone, your device won't charge, and the battery will drain even while plugged into a power source. To fix this issue, you can replace the original charger and cable with non-original ones, but always make sure they are certified by Apple.
Perform a DFU restore
If you are stuck at the black screen, there is still hope. iOS system recovery fixes on iOS devices can help you. It's called DFU restore. Here's how it works:
First, connect your iPhone to your computer with a USB cable.
Then, please turn off your device by holding the Sleep/Wake button for about 10 seconds until it turns off completely.
Press and hold down both buttons, Volume Up and Volume Down, simultaneously for about 10 seconds until you see an Apple logo on your device's screen – you're in DFU mode now! Always ensure that all cables are correctly connected before proceeding with this step!
If they are not connected properly, it can cause damage to your device, which will make things worse than they already were, so be careful here while using Fonepaw iOS system recovery mode on the iOS system in iOS version.
Perform a Factory Reset
Do you want to remove the iPhone black screen of death error once and for all? Then, you need to perform either an iOS system recovery on the iOS system or a factory reset. This is one of the best ways to fix the black-screen iPhone.
Follow this step-by-step guide on how to do it:
First, ensure your phone is not connected to any charger or power source.
Next up, open the Settings app on your device and navigate through the General section. Scroll down until you see the Reset option, then tap on it.
Now next thing that needs to be done is tap on Erase All Content And Settings option so that all data stored in your device will be erased, including contacts, photos, etc.,
However, when performing this operation, make sure that before proceeding with the factory resetting or iOS system recovery process make sure that you have backed up all critical information from your iPhone or other ios device, which means that if anything goes wrong during this process, then there are chances of losing valuable data stored in them such as pictures, etc.
Repair System
To start this process, you must download and install iMyFone D-Back on your computer or laptop. The program is compatible with Windows and Mac ios system recovery, so you don't have to worry about compatibility issues. It's also a free application, so there's no risk attached to trying it.
Next up, launch the iMyFone D-Back repair tool on your computer or laptop by double-clicking its icon (or right-clicking> open). This will launch its main interface where you should select "System Recovery" from the left side menu (other options include "Clean iOS Storage").
After making sure that your device is plugged in properly and turned off completely (if not already), click on the "Start Recovery Mode" button located at the bottom right corner of its main interface window where it says "Scan Device."
You will then be required to enter an iTunes password before proceeding further if using the cloud backup method.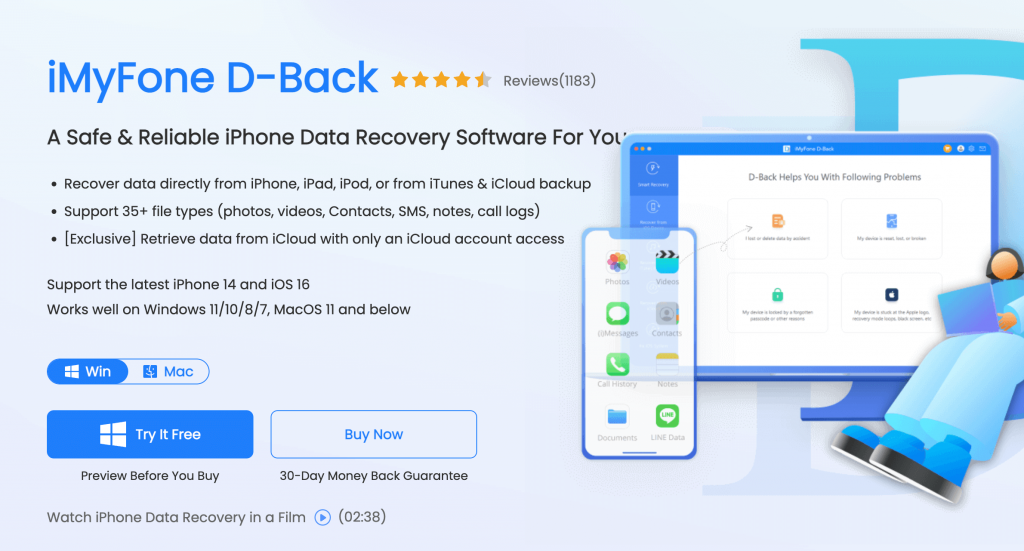 Update The Software
You must update your iPhone software to fix the black screen of death issue. To do this, follow these steps:
First, go to Settings > General > Software Update.
Check for updates. You will see a prompt that says, "Download and Install." Click on Download and Install.
Conclusion
So, there you have it. Now that you know how to fix the iPhone black screen problem, get the latest version, download firmware, and you can sigh relief! While the steps may seem complicated at first glance, they are straightforward to follow once you get the hang of them.