Many people complain about their iPhone's home button. The home button will act out no matter how much they care for their iPhones. In addition, the home button is sensitive to damage because of excessive usage. We keep pressing the iPhone home button with every notification we receive. No doubt, the home button has more use. It enables us to see the iPhone screen.
If the home button stops working, you cannot use your iPhone. So basically, this is a huge problem.
First, you must try to fix the iPhone home button yourself. If you are unable to do so, go to a repair shop. The common reason is a glitch in the iPhone's software.
This article aims to jot down all the queries and how to fix them.
Reason: The home screen button is dirty
We are starting with the most straightforward reason. Your home screen can have a layer of dust or oil on it. This dust can temporarily disable the touch ID functionality. It could be the reason behind your iPhone home button not working.
Solution: Clean your home button
Try cleaning your home button with a clean wipe. Protect your iPhone home button from dusty or dirty environments. You have to clean your lock screen with a clear liquid. Even water is not a good idea.
Try using isopropyl alcohol to clean the screen. It can remove any dirt from your home button. The correct method is to take some cotton and pour four drops of isopropyl alcohol. The cotton will become wet. Now, rub it in circular motions. You can also choose a dry microfiber cloth instead of cotton pads.
Cleaning your screen can fix this issue most of the time. However, if this doesn't work, there can be some other issues that we are about to discuss.
Reason: Old software problem
Your home button has stopped working because of old software or bugs. It could lead to other problems if you do not fix them.
Solution: Update to the newest version
A quick installation of the latest update can fix iPhone home button. It works and resolves your issues. Moreover, it can repair all the bugs. As a result, your phone will work faster than before. You should always look for new software updates and install them.
Here is how you can do it,
Open settings,
Go to general settings
Look for software updates
Install all the software packages.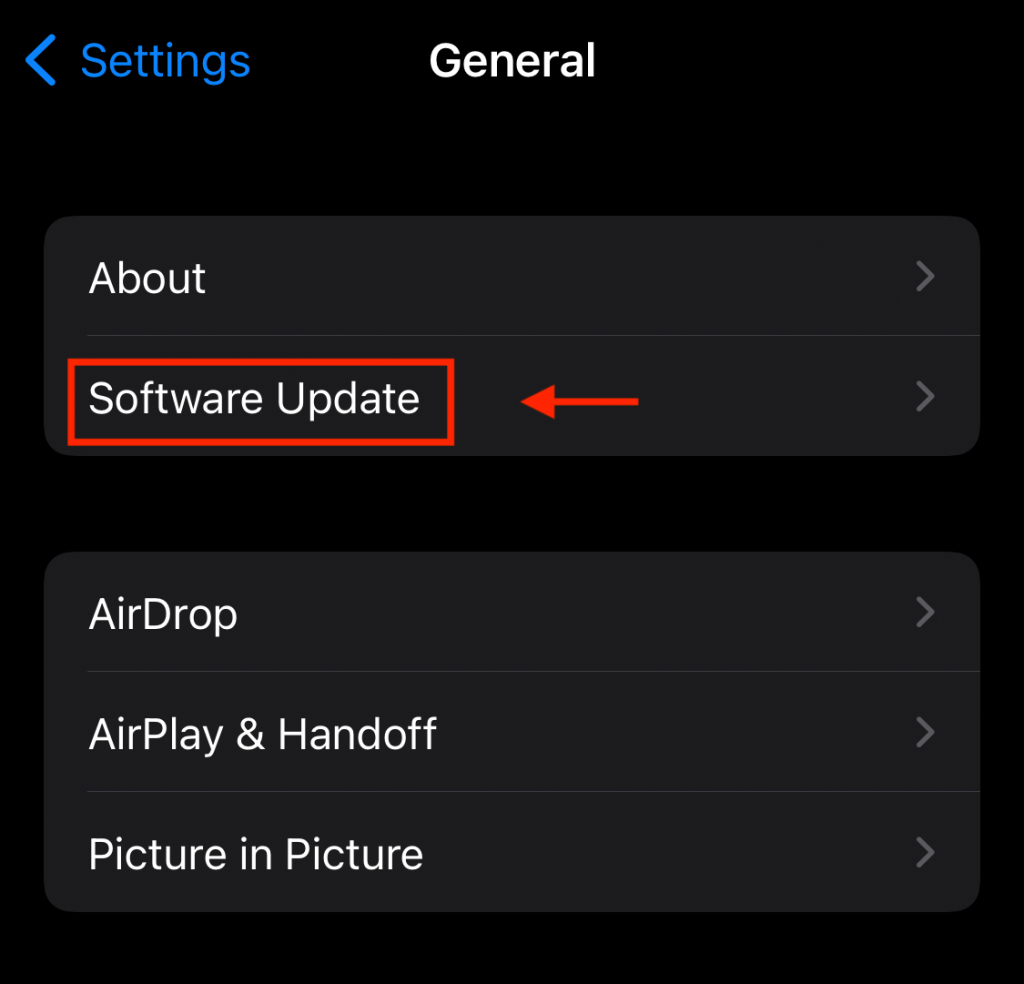 A software update is most likely to fix the iPhone home button. However, read below for our next fix if you have tried it.
Reason: Misalignment of USB cable port
Some people are not careful while connecting their chargers to the USB port. This misalignment can displace the charger port from its original position. The iPhone home button is in direct contact with the charger port. Therefore, this can be a genuine reason for your iPhone home button not working.
Solution: Realign the connector to its original position
The real fix to this problem is to realign the connector.
Here is how you can do it,
Plug your connector into your iPhone.
Gently press onto the connector port.
Press the home button simultaneously.
Check if this will fix your problem. If not, let us move on to our next fix.
Reason: Software problem/ software malfunction
You can pick up a software malfunction when your iPhone home button works incorrectly. It suggests that your hardware is fine, but the software isn't doing its job. Your software can stop working if any pre-installed app closes automatically. The app may be corrupt or overloads itself. So, it can often corrupt the software as well.
Solution one: Restart your iPhone
When it comes to software, you should at least try restarting your phone once. It will give a headstart to your phone, and your iPhone home button might start working.
Solution two: Restore your device
Another quick fix is to restore your iPhone device. But, again, there is a risk of massive data loss. It is why you must always maintain your iCloud backup.
You can reset your phone; Go to the iPhone settings, and then click Restore.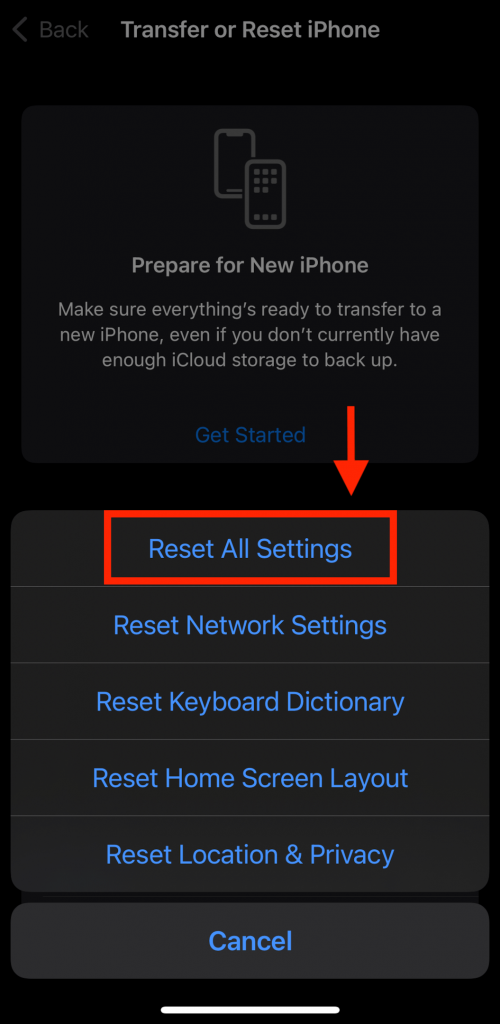 You can connect your device to your iTunes and reset it.
You can also activate the reset option through recovery or DFU mode.
Solution three: Calibrate your home button
Calibrating your home button is an excellent temporary solution until you go for a system repair. Here is how you can do it,
Open any pre-installed app like calendar, notes, or gallery.
Now gently press the side button.
Choose option 'Slide to power off.'
Now, press the home button gently.
At this time, your app will close, and the iPhone's screen will disappear.
Press your iPhone's home button. It should start working by now.
This is an excellent method to fix all kinds of iPhones. It can work whether you have a physical or force touch id enabled iPhone.
Reason: Hardware problem
Our hardware is an essential component for the phone to work. Any physical or liquid damage can affect your hardware. The hardware issue is typical for your iPhone home button not working.
Luckily, we can pick up hardware issues ourselves.
Hardware vs. Software issue
We can differentiate between the two easily. The hardware troubles present with no response to your input. In contrast, software trouble will respond incorrectly. This is the main differentiating point between the two.
You can solve the software issues yourself. But hardware troubles often require a third-party service provider.
Solution one: Go to the Apple Store
If your iPhone home button is damaged, you should immediately recall your warranty.
Look at your warranty card, and check if your iPhone has any warranty left. If you have a warrant, Go straight to the apple store. You can complain about your iPhone home button not working, and they will replace it. You can also make an appointment with the apple store through the genius bar. It can further save you time. The new iPhone has the advantage of a warranty, and you should avail of it.
Solution two: Go to a repair shop
A repair shop is your second option for your iPhone home button not working. Some experts know hardware repair. The problem is that anyone can replace your home button, but they cannot enable the touch ID and fingerprint sensor. Therefore, you have to go to the apple store for these issues.
The touch ID is necessary because it contains security features. Your phone contains much sensitive information. For example, many people have their photos and passwords, which could be bank information. All these counts as sensitive information, and the company is responsible for it.
Therefore, only the apple store can enable your touch ID and sensor. In addition, they will make sure you are the same person who bought the phone. You will likely be tired of these procedures, but these are necessary.
As a reputable company, Apple does everything to guarantee data safety and customer privacy.
Self-service repair
Apple has given an option for self-service repair. Through this, we can try to repair our phones ourselves. But, first, we need to access the standard repair mode.
It will save you from a trip to the store. In addition, the manual can guide you about what you need to do.
The advantage is that you will save money. Correct guidance will fix your issue. It will keep you from going to a repair shop.
The disadvantage is that you can worsen the problem. Since you are not an expert, you can damage the surrounding structures. As a result, it can lead to extra expenditure.
How to use your iPhone without using your iPhone's home button?
We need a replacement for your broken iPhone home button. A phone is an essential thing to carry these days. We have our schedules, plans, and lectures. Some people have their businesses going on with their phones. A simple software or hardware problem can cost you so much. Therefore, only apple has provided us with a backup solution.
There is a way to use your iPhone with a broken iPhone home button.
Enable assistive touch on your iPhone screen
The assistive touch feature can be your knight in shining armor. This feature is an excellent replacement for your home button. You should switch to this method if you have tried and tested everything I suggested.
Here is how you can enable the assistive touch feature on your iPhone's display.
Open settings.
Open the accessibility settings.
You will see a touch option.
Tap on it and toggle on the 'Assistive touch.'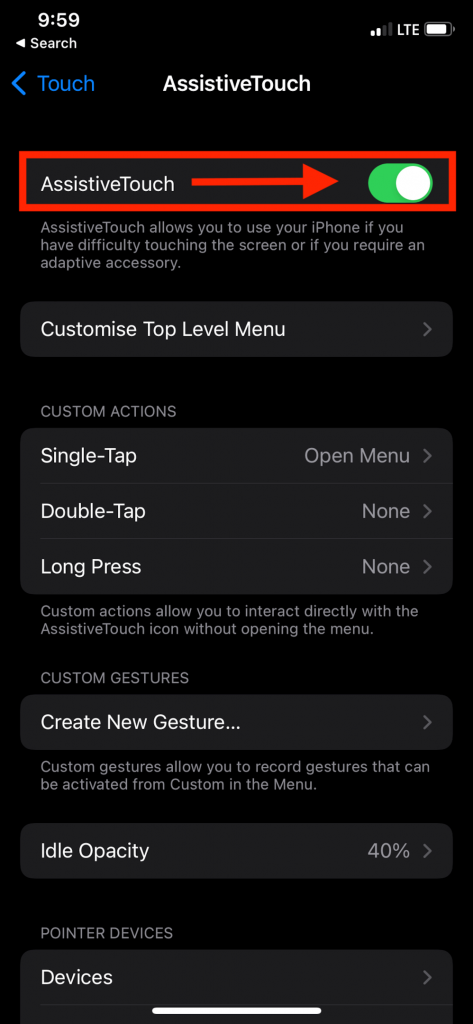 You can use the assistive touch for all your home button needs. However, the assistive touch is a replacement and does not fix your iPhone button.
How can you use assistive touch?
Once you enable this option, you will see a small circle on the screen. You can touch on that circle and drag it around the net. This circle is your replacement for the home button. We call it the Assistivetouch button.
At first, using this option can be a problem. But, this is your best option as of now. You will be able to continue with your work and business. In addition, this option can save you from any financial and educational loss.
How to fix the iPhone home button without data loss?
There is a way to fix your iPhone home button without losing all your data. It can save you from problems like resetting and restoring your iPhone. Moreover, losing one's data is a headache. You keep asking other people to send you this or to update you.
To escape this mess, you must stay prepared for every situation. Always have a backup. A backup can save you from many issues. For example, you can access your data from your laptop or iPod.
Data loss is the commonest of iPhone problems. Yet, only because of their negligence do people suffer great losses.
Here is how you can save your data,
Download the iOS system recovery software.
Launch it on your computer screen.
Click the start option from your main menu.
At this step, connect your device to your computer.
Wait till your computer detects your device.
Click on 'Start.'
Select a compatible firmware package.
Download the firmware package.
Once the download process is completed, your problem will fix itself.
Conclusion
To sum up, we can see there are many reasons for your iPhone home button not working. It could be a simple cleanliness issue to both hardware and software problems. These problems can happen themselves or due to your negligence.
Whatever the reason, this article has tried to break down every aspect of the solution. You can fix it or take your iPhone to a third-party service provider. An expert is always a better choice. Why?
An expert knows every part of the iPhone. They are professionals who handle these phones daily. However, it will cost you some money. This is because the home button repair comes under apple services' 'other damage' category. It means you have to pay extra for it. The fee for home button repair under warranty is flat, $99. In contrast, you can expect up to $400 for those without a warranty.
This article teaches us to take great care of our iPhones and always make a backup. It will come in handy.