If your mobile device says "invalid SIM" or "No SIM," don't run to an apple store to change/return your iPhone or SIM tray immediately. These error signals may appear alarming, yet they may not always imply hardware failure.
No need to panic and throw your iPhone away. In no time, you will know the reason for your "No SIM" problem and get the sim of your smartphone operating again with some fast and basic troubleshooting. Then, we'll review the best ways to get your iPad or iPhone's SIM card to operate perfectly again.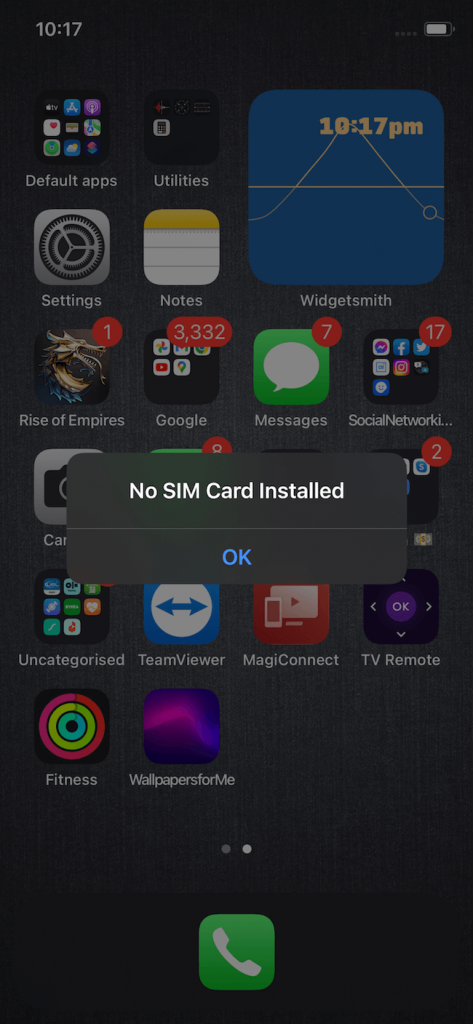 Why Do We need a Sim card?
What is the purpose of a SIM card? SIM card inside a sim tray is what turns your iPhone into a phone. Subscriber Identification Module (SIM) stores information, for example, your mobile number, bill information, and cellular carrier, in a small memory card. Sim cards come in several sizes, such as mini, micro, and nano.
You can make phone calls along with sending/receiving text messages using your SIM to connect to your cell phone carrier.
SIM cards, whether in an iPhone or an android phone, make it simple and easy to move your mobile number from one phone to another and are generally quite durable.
If your mobile is "unlocked," a SIM card makes it simple to switch networks while traveling. Suppose you're traveling to Europe, for example. In that case, you may save money on international roaming by quickly signing up with a local carrier's mobile network (which is prevalent in Europe) and inserting their SIM card into your iPhone.
Meaning of Invalid Sim Card
The "no SIM card" error message means that your phone or tablet is not reading it correctly. This is because the SIM card you put inside the sim tray is in your phone, but it's unreadable. This might occur for numerous reasons, including a software bug or dust gathered inside the SIM card or the SIM tray.
Your SIM card or the hardware related to SIM may be damaged in some situations, due to which you'll need to visit your carrier's retail store or your local Apple Store for repairs.
Use iPhone Having no Sim Card
You may still utilize your iPhone for various purposes if your iPhone doesn't have your sim card installed. For example, you can easily surf the internet and use applications like Facebook and Whatsapp to communicate with people as long as you're linked to Wi-Fi. You will, however, be unable to make a call or text through your wireless carrier's network, which is the primary use of a phone in the first place.
If you get an error message that reads "Invalid SIM card" or "no SIM," try the troubleshooting methods below to check if you can fix it. In many instances, your iPhone will go back to normal if you follow these simple resets.
Common and Easy Fixes to iPhone Not Reading Your Sim card
There are multiple easy fixes you can do yourself before running to an Apple store for help, and the best part is we are going to tell you all of them on how to fix sim card issues you might be facing:
Having an Active plan for Your Cellphone
While it may seem a little obvious, ensure that your cellphone provider plan (AT&T, Verizon, or others) is still valid. Even though your cellular service provider warned you about your billing details, you may discover that your contract has ended or that you have not paid your cellular network service bill on time.
Try Restarting Your iPhone
If you get an "Invalid SIM" or maybe a "no SIM card installed" error message out of nowhere, it might be a software fault creating issues in your device. Simply restarting iPhone might fix several problems, including this one!
If you don't know how restarting your phone works, you must hold while pressing the right Side key along with the Volume Down key until the slider for turning your Power Off appears on newer iPhone models (iPhone X and higher). Then move the slider to turn your iPhone off, wait for it to shut down, and finally turn it back on.
Hold while pressing the Sleep button (found on top of your 1st-gen iPhone SE, iPhone 5, and previous iPhones and for the most recent model on the right side) until the slider to turn your iPhone off is displayed to restart an iPhone SE, iPhone 8, iPhone 7, iPhone 6, iPhone 5, or older model.
Turn Airplane Mode on and off
Another simple method to repair network-related problems, such as a troublesome SIM card, is to enable/disable your iPhone's airplane mode. When Airplane Mode is on, any cellular service is automatically disabled, so toggling this mode on and off can be helpful with reactivating your sim card.
Open the Control Center and tap the toggle against the Airplane Mode to turn it on. Tap it again, and it'll be disabled. Now, check if that fixed your issue. Your phone should receive reception from your mobile phone and the local Wi-Fi network once the airplane mode is turned off.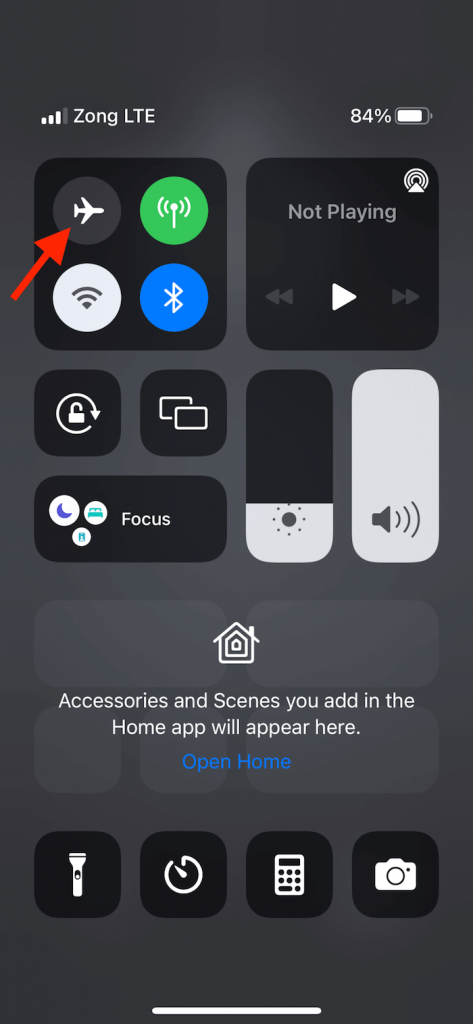 Check for Update in Carrier settings
Your cellular service provider provides directly the carrier settings update, which helps to enhance the network performance and includes typically new features. Unfortunately, these upgrades are sometimes required to fix bugged network settings; this might be why you get a "no SIM" message. However, even if there is no new update, you can try reinstalling the carrier settings to see whether it fixes the issue or not.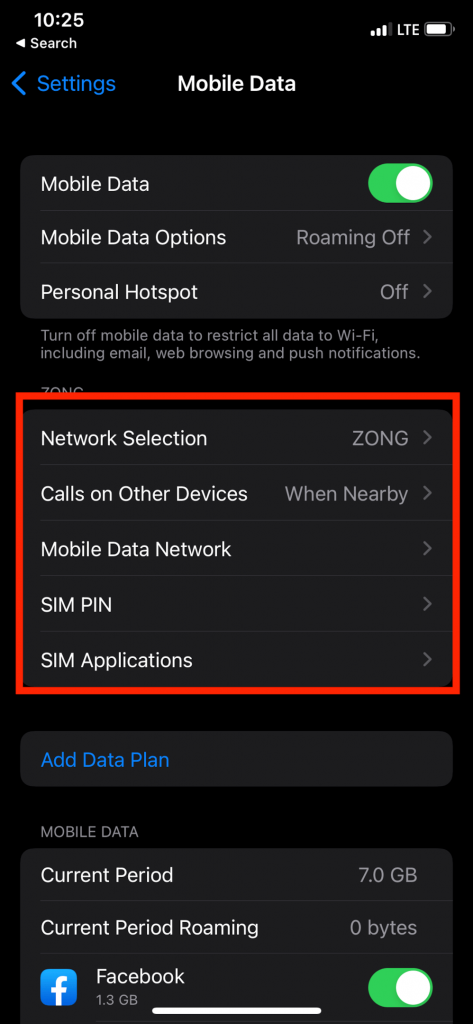 Check For IOS Update
You should also install any iOS updates that are available. These software upgrades also provide bug patches for known problems related to your network settings that might result in the "Invalid SIM" message.
Start with tapping the Settings, then General, and finally tap on Software Update, then select Download and Install if required to manually check for a software update. In our case below, the iPhone is already running the latest version of iOS.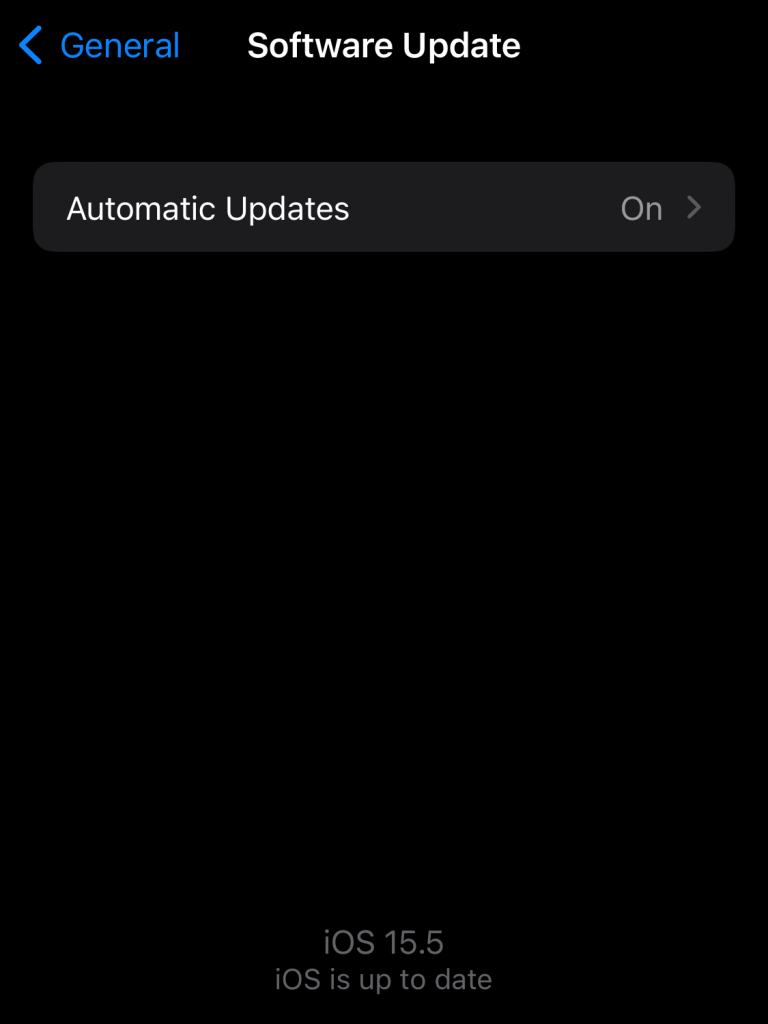 You may also activate automatic iPhone iOS upgrades as an extra benefit, which is helpful if you don't want to update manually every time, keeping your iPhone up to date at all times.
Resetting Network Settings
If the notice "invalid SIM card" persists, it might result from a software issue in your phone's network settings.
"Reset network settings" might be the simplest method to fix the issue. But it is giving you a significant warning that this step will delete all stored WiFi passwords. Therefore, it's recommended to note down all the necessary passwords.
Reset Network Settings by going to "Settings" followed by "General" and then "Reset". Next, enter your iPhone's password if requested, and press Reset Network Settings to start the reset.
This procedure might help fix the error of a malfunctioning sim card by resetting the network settings and ultimately resolving your issue.
Inspect Sim Card with Sim Card Tray
To inspect your phone's sim card and sim card tray, first, take out your phone's sim card tray. You can easily take out the sim card using a sim tray ejector or a common pin. Next, ensure your iPhone is switched off when you take the SIM card out! This is quite important.
Once you have the ejector for the sim, softly press it into the hole adjacent to the Sim tray (on top of your phone for all variants and on the right side for iPhone 4 and later.) If it's difficult to remove the tray, you probably had put it incorrectly.
Is the Sim card or Tray Dusty?
A dusty sim card or tray might be causing problems with your phone; take some time to review it for scratches, then carefully clean it with a soft cloth. Once you have inspected your SIM card, carefully reinstall it in the tray. Now, put the tray into the iPhone. Don't be rough with it, or you'll damage it even more!
Sim Card Bent?
Even minor deformations sometimes disconnect the SIM from the rest of the iPhone's system. If your phone has just been dropped, you should examine this problem.
Are the Sim tray opening and closing properly?
Put the SIM card back into your iPhone. Ensure that the SIM card tray is not loose and the tray gets in wholly (rather than not being fully inserted). It might fix the sim card installed error.
Does your Phone have Water Damage?
Noticing on the inside of the SIM tray compartment on an iPhone 5 or later will find you a white circular sticker. Unfortunately, if the sticker turns red from the middle, it will likely become wet, creating the "No SIM card" error.
Try To Use New/Different Sim Card
You can check out if the problem is with your phone or the sim only by asking a buddy with the same iPhone model as you and try placing their SIM into your device. If you don't want to risk borrowing someone else's SIM card, visit your carrier's shop and let them test with a different one.
If the second SIM card works fine, you can ask for a replacement SIM card at your carrier's store. This simple procedure is typically faster than visiting an Apple Store.
Factory reset your iPhone
If all the other methods don't fix your "No sim card installed" problem, you can always try factory resetting your phone, which as part of the setup process, resets network settings and ultimately solves your problem.
But you should know some essential points before you resolve to reset your phone completely.
iPhone Activation after Reset
After you restore your iPhone, you must activate it. When you initially set up your iPhone, you must activate it. It's what links your iPhone to the network of your cellular provider.
This is where things may become complicated: Before your iPhone can restore from a backup or perform anything else, it must first be enabled. Your iPhone may be unable to activate if the restoration process does not resolve the "No SIM card installed" problem. As a result, you won't be able to restore your backup, leaving you with an unusable iPhone.
Backup your Phone
If you do decide to restore your iPhone, make a backup first. You may use iTunes or iCloud to back up your iPhone.
What To Do If the "No Sim Card Installed" error isn't Fixed
Suppose the preceding procedures do not resolve your SIM card issue. In that case, the best solution might be to call your carrier's customer service department, contact the Support Center of Apple, or visit an Apple Store.
A new SIM card might range in price based on your cell plan and the carrier you pick. The ideal approach is sometimes to acquire a brand new iPhone, especially if AppleCare is still active.
Just a heads up that owing to COVID rules, scheduling an in-store visit may take some time. If your device is covered, Apple might send you a new replacement device and packaging supplies to ship the old one back.
Final Words
Using a smartphone is easy, but it becomes tricky once you get an issue like this. However, I hope that this post has assisted you in understanding, diagnosing, and resolving the "No SIM card installed" message on your iPhone and helped you fix it and return your phone to normal.