Unsurprisingly, having any iOS device gives you an excellent experience. However, one unique feature that makes the iPhone worth the buy is its wide lock screen with no home button. So you can carry out all your operations with your fingertips and touch.
The iPhone's power button is present at the edge of the right corner. The iPhone power button can be used for various functions, such as screenshots. But, sometimes, the iPhone power button stops working. No matter how hard or how many times you tap it, it won't just respond. Moreover, the power button sometimes gets stuck, making it impossible to press it.
Considering iPhone has one button besides the volume buttons – the iPhone power button not working makes it pretty tricky for iPhone owners to carry out everyday activities.
You are in the right place if your power button has any working issues. This article explains different repair options to fix the iPhone power button not working.
When does iPhone Power Button Stop Working?
A broken power button means that your iPhone is practically impossible to use, as unlocking your phone, opening the homepage, minimizing applications, and other tasks require a working home button.
The assistive touch feature may help if the power button is broken, but it's a temporary fix. You must care for your device and use it safely to prolong its life. First, you may plug the phone into a power outlet and see if the issue is related to a glitch.
There are various reasons why the iPhone power button may stop working; some of them are:
Broken power button
Software bug
Hardware problem
Outdated iOS update
iPhone Settings
Accumulated dirt on the power button
6 Temporary Ways to Fix iPhone Power Button Not Working
Remember that if your iPhone power button is damaged or has a hardware issue, the only tip is to get it fixed from the Apple store. But, if the issue is due to a software problem or the button is semi-function, then refer to the different solutions mentioned below:
Clean the Power Button
Our devices get in contact with different debris materials and particles daily. And especially a device like iPhone is exceptionally delicate, making it more prone to these particles. So, it's pretty easy for your iPhone's power buttons hole and grill to get partially or entirely blocked by particles such as dirt, debris, dust, pocket lint, etc.
If the space near the button gets filled with dirt and debris, it can cause it not to work correctly.
You can clean the power button by using a small anti-static brush. Once cleaned, your iPhone's power button might start working fine. If not, you can also try blowing compressed air on it.
Then try pressing the button and see if the working issue fixes.
Enable AssistiveTouch
If you find your iPhone power button not working and there isn't any hardware problem or physical damage to your device, software issues might be the main culprit. You can enable 'Assistive touch' on your iPhone.
Assistive touch is a default feature in iPhone that allows users to use it as an alternative power button. If your iPhone power button doesn't work properly, enable assistive touch. Here is how;
Open the settings app
Tap on Accessibility
Click on "Touch"
Slide the button to enable Assistive Touch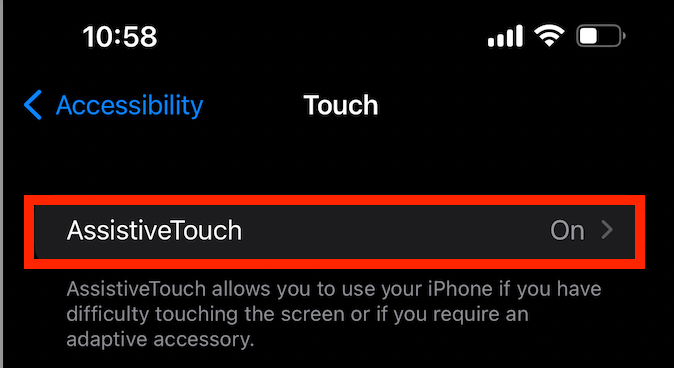 This is a great temporary fix for the iPhone power button not working.
Restart Your iPhone
Another quick and temporary solution to the iPhone power button not working is to restart your device. There may be some software bug or issue that's preventing the button from doing its work.
Luckily, restarting your device means you're refreshing every app and software activity which could potentially restrict the normal functioning of the power button.
From the Assistive Touch
Tap on the blackish icon (looks like a home button icon) on your home screen
Click on the "Device" option.
Select the "More" button to access more menu options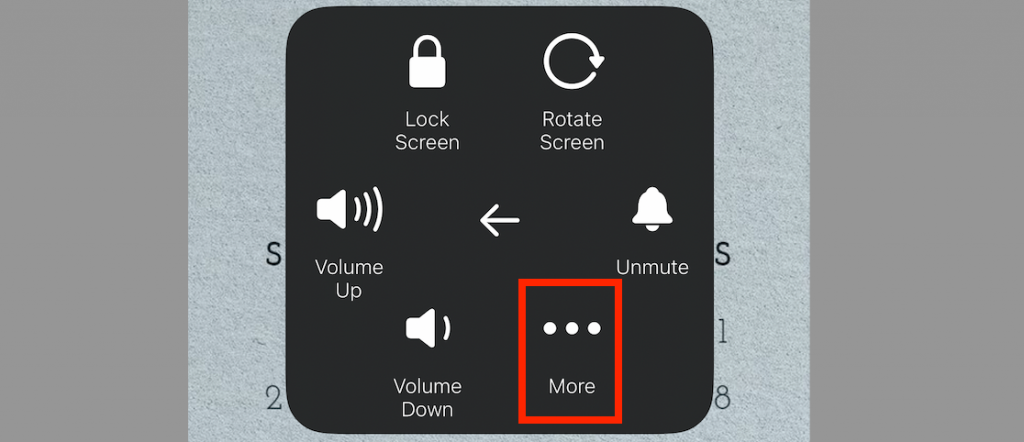 Click on the "Restart" button to restart your iPhone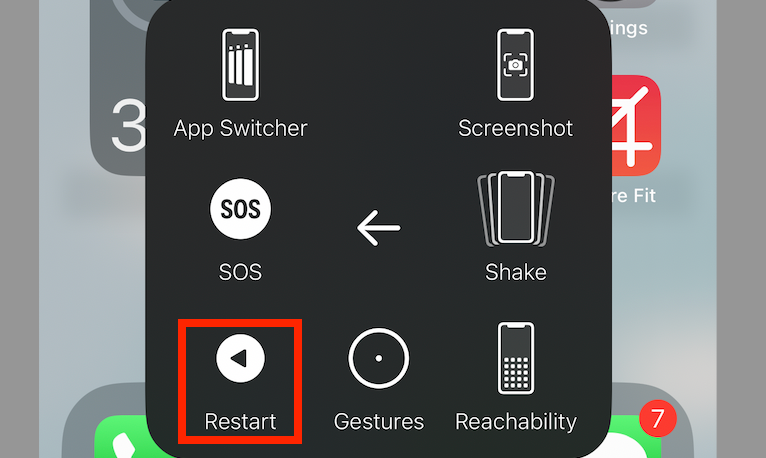 From the Settings app
Open the Settings app
Tap General
Scroll down to the bottom and tap "Shut Down"
A prompt will appear on your screen, asking you to confirm your action
Click on "Confirm" to shut down your phone
Wait for the Apple logo to appear.
Your phone will restart automatically.
Remove Your iPhone Case.
People often forget to see minor things that could harm their phones. What we mean to say is that the majority of times, the reason behind the iPhone power button not working can be a thick-layered phone case or a screen protector.
Apple devices' phone cases and screen protectors don't offer precise cutouts and patterns for their charging ports, volume, and power buttons. The imperfect cutouts can lead to a broken iPhone button.
Don't forget to remove the case and protector to see if it's blocking or causing interference with the power button.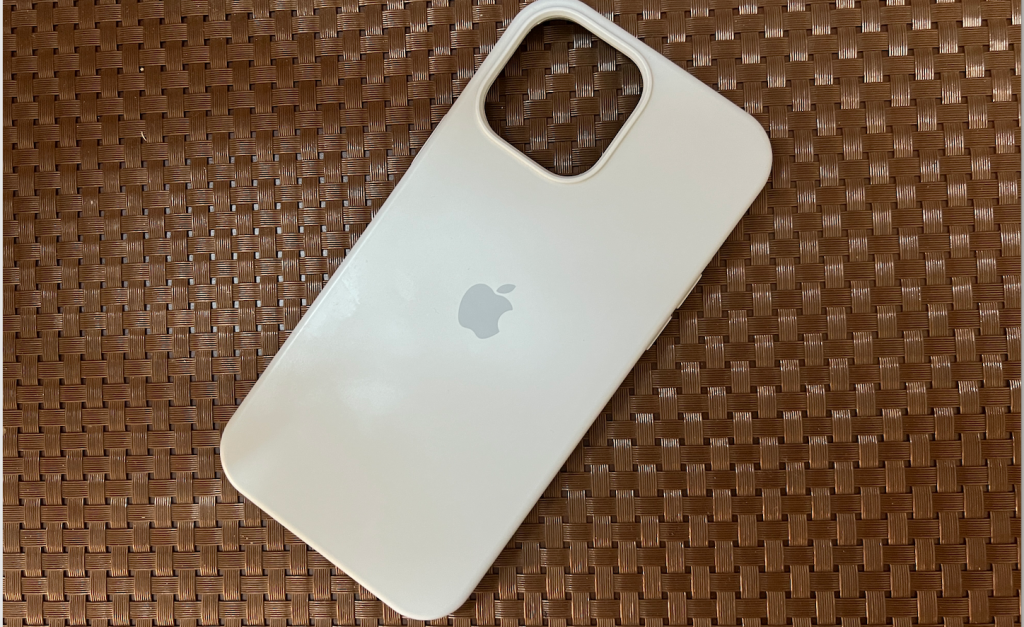 Hard Reset Your iPhone
If the issue persists, you may want to try an alternate soft resetting method: "Factory Reset" or "Hard Reset." It can be an effective solution if any software issue stops the power button from working.
A hard reset will erase the device's apps, settings, and data, including Apple ID password, network settings, iTunes services, emails, notifications, photos, contacts, etc. Your phone will be back to the factory default values and settings.
Before performing a factory reset, remember that the iPhone and Mac having iOS 13 or higher versions might slow down a little after a factory reset.
The steps to perform a factory reset includes the following:
Open the home screen and click on the Settings app
Scroll down and go to General
In General, find and click the 'Reset iPhone'

Select the dialog bar that says "Erase All Settings and Content" to reset your iPhone, and proceed with Continue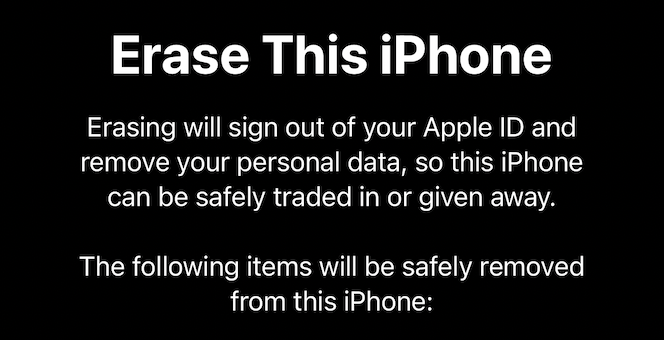 Click on Erase Now to confirm the factory reset
Moreover, if you have a security code such as an Apple ID password, face recognition, fingerprint, or passcode, you must put in the credentials to complete the reset.
Also, note that an Apple device can't be used during the reboot. Once the reboot is done, iPhone will restart, and a dialogue box "Connect to the iTunes" will display on the home screen.
If you have a backup of your device data to iCloud or iTunes, you can restore it through an iOS account sign-in. Wi-fi is also required to re-activate and restart the iPhone after a factory reset.
Check Any Third-Party Apps
If your iPhone's button is not working after you open a specific app, then there could be the background activity of a third-party app. For example, a third-party app could restrict the power button from functioning normally.
Revise your application access settings to see if that's the reason behind the main button not working issue.
Open the Settings app and press the 'Privacy' option
Click on Applications and Scroll down to the specific app that has background activity
You can drag the bar to the right to turn the access off


Learn to Lock Your iPhone Using Assistive Touch
One of iPhone owners' many restrictions with the power button not working is the inability to lock and unlock the phone. However, worry not – the assistive touch can save your day. Here is how you can unlock and lock a screen:
Tap on the Assistive touch button
Click on the "Device"

Select the "Lock Screen" option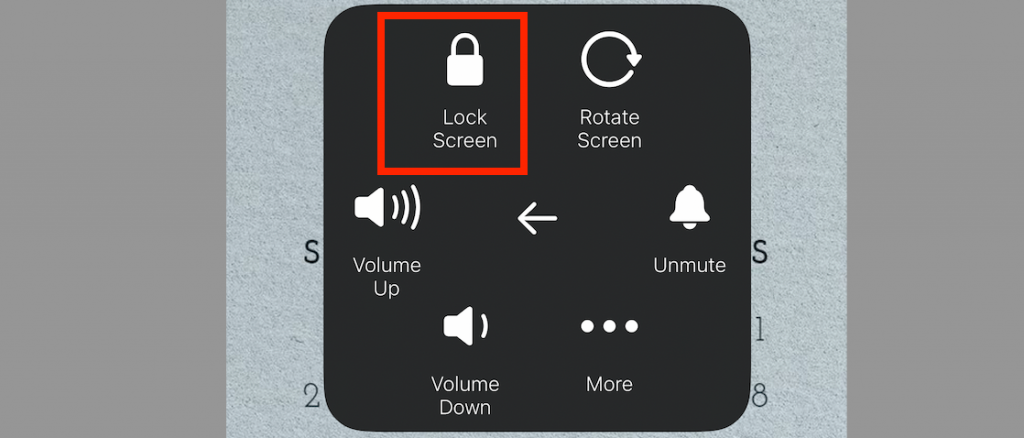 Wrap Up
If the easy fixes don't seem to make the issue better, it's time to visit the Apple store and get your device thoroughly evaluated. Additionally, Apple offers replacement and free repair services for specific iPhone models.
You can try your luck, and maybe you'll end up with a new phone.