You may think that your subscription is long gone and out of mind, but these days we're all so busy with our daily lives that it can be challenging to keep track of all the expired subscriptions you have and delete subscriptions you don't need or use anymore.
However, it can save you a lot of money over time. If you have an iPhone, you know it takes a while to figure out how to delete expired subscriptions.
It's not hard once you get the hang of it, though. So let's share some practical suggestions on deleting active and expired iPhone subscriptions in this article.
Go to Settings
To delete expired subscriptions on your iPhone, you need to go to the Settings app of your iPhone. You will then scroll down until you see Subscriptions.
Tap on it and select the expired subscriptions on your iPhone you want to remove from your Account.
You may be asked if you want to permanently delete expired Apple subscriptions on iPhone or cancel their renewal later when an offer is sent via email (or text message). If so, follow the following steps:
First, go to the App Store
Click on your name at the top of your screen. You'll see all your active subscriptions on your iPhone in the list below.
Tap on the app store subscriptions you want to cancel. You will see a cancel subscription option. Tap "Cancel iPhone Subscriptions." or "cancel subscriptions"
This will take you to a cancellation confirmation screen, where you can tap "Cancel Subscriptions" or "Restore Subscription."
If there's no more time left on your canceled subscription and it cannot be restored, tapping this button will tell Apple that you're ready to remove expired subscriptions from their system—and thus restore some free space
How to delete expired subscriptions on iPhone by turning off the Automatic Renewal option?
You can delete expired subscriptions by turning off the Automatic Renewal option. To do this, follow these steps:
Open iTunes
If you have an Apple ID, sign in to iTunes with it. If not, click Create Apple ID and follow the onscreen instructions to create one.
Click Account from the menu bar along the top of your computer screen or from iTunes' main menu bar that runs horizontally across your screen
Select View My Account from this drop-down menu if you're using a Mac or PC; if you're using an iPhone or iPad running iOS 12 or later software version, swipe down on your device's home screen until you see settings and then swipe right again until you see > iCloud > subscriptions


How to delete subscriptions on iPhone AppStore?
If you are wondering how to delete expired subscriptions on your iPhone, go to the Settings menu. Then, scroll down until you see `Subscriptions.` Tap on it and tap on the expired subscription you wish to delete from App Store.
Turn off the Automatic Renewal option to prevent future charges for that app.
How do I stop automatic payments on my phone?
To turn off auto-renewal:
Go to Settings > iTunes & App Store
Tap your Apple ID at the top of the screen, then select View Apple ID
From there, select Manage Subscriptions. You'll see a list of all your subscriptions—scroll down until you find one that has an On/Off switch at its bottom right corner and toggles it off to deactivate auto-renewal for that subscription (you can also cancel any other recurring purchases by going into each service's page and choosing "Cancel Subscription")
What happens when a subscription expires?
The next time you open the app, you'll be notified that your subscription expires. This will happen two days before expiration and again on the day of it. Therefore, renewing your subscription before this happens is essential, or else you'll lose access to your content!
How do I cancel a subscription I no longer need?
You'll need to access the Settings menu on your iPhone to delete expired subscriptions you no longer need. From there, follow these steps:
Tap the Settings app
Select your name from the list of options in the icons' left column
Scroll down and select Subscriptions
Find expired subscriptions you would like to cancel or delete, then tap Cancel Subscription or Delete subscriptions (depending on whether you can cancel them)
What happens if I cancel a subscription?
Canceling expired subscriptions will stop new charges, but you'll still have access to the service until the end of your billing period.
If you cancel during a free trial, you won't be charged for it. You can cancel anytime, even if your current subscription lasts just one day.
How do you delete an app from your iPhone and Apple Account?
To delete an app from your iPhone and Apple account, follow these steps:
First, touch and hold the icon of the app you want to delete until all apps shake
Tap on the X button in the corner of any app that is no longer available for download on your device or has been removed from the App Store by its developer, or tap that same button in any other app's window if you're prompted with a message asking if you want to delete it.
Tap Delete when prompted with "Delete App."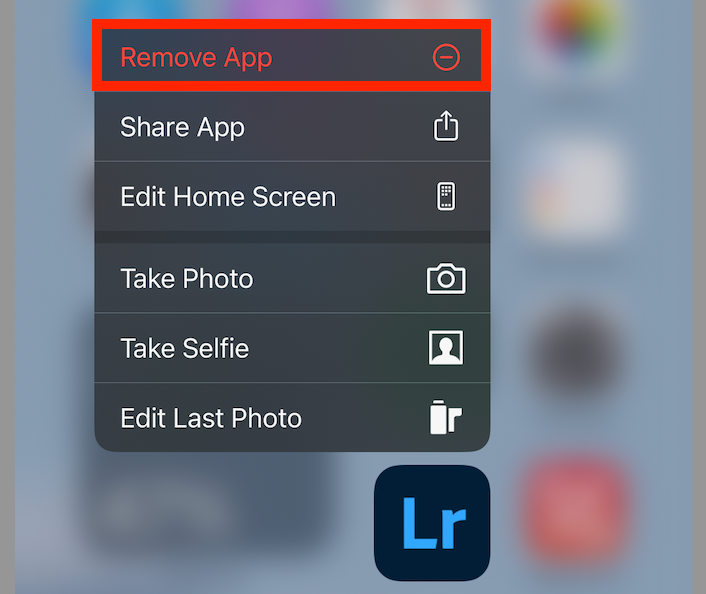 Can you undo a subscription cancellation?
Unfortunately, once you've canceled a subscription, the cancellation is final. You won't be able to undo it and get a refund.
Canceling your subscription and then re-subscribing later isn't possible either. When you cancel a subscription in iTunes or App Store (Apple's online store), iCloud will remove any content associated with that Account from your device.
If you want to get all of those apps back, you'll need to purchase them again manually or restore them from an iCloud backup.
If I cancel a free trial, will I be charged for it?
You can cancel a free trial at any time. However, if you cancel before the end of your free trial, you will not be charged for it, and you won't be billed again until the day your subscription begins.
If you decide to keep your subscription, it will automatically renew unless you turn off auto-renewal by going to iTunes settings.
To turn off auto-renewal, go under Settings > iTunes & App Store > Apple ID > Auto-Renewal on any device that can access your account information, or open iTunes on a computer and go to Account> Manage Membership.
Conclusion
We hope this brief article has helped you delete your Apple Watch subscription, review your purchase history, Mac subscriptions, subscription services, ongoing subscriptions, subscription history, recover lost data, etc.
You can also delete subscriptions on iPhone and remove expired subscriptions on other Apple devices. But it can be tricky if you don't know where to look or forget your Apple ID account. So, always note down the credentials and phone numbers for vital accounts.