Desperate times call for desperate measures. Every year, Apple releases iOS latest version with some exciting features and significant improvements. Every new version of iOS claims to be better than an older version.
However, iOS users sometimes don't like the latest iOS version due to some minor issues. For some, it could be app layout and dark screen mode. For others. Whatever your reason, Apple also allows you to downgrade from a new version of iOS to your previous favorite one.
If you despise the newest version or it has caused some glitch in your iOS device, Apple lets you revert to your preferred iOS older version. But unfortunately, the process of downgrading from the new iOS version isn't an easy task.
In this guide, we have highlighted some important things to keep in mind before you start to test out some methods to downgrade iOS on your Apple device. In addition, we have also described some effective and easy ways to reinstall the previous iOS version.
Things to Remember Before You Downgrade iOS Version
To reinstall an older iOS version, there are different approaches to take. For instance, you can connect your iOS device to the computer, perform a factory reset, etc.
Since the process of downgrading an ios device to the previous version is critical, a few setbacks come with it. For example, you can have significant data loss, buggy software, jailbreak disability, etc.
Before learning how to downgrade ios software versions, here are a few things to consider.
Complete data loss is the biggest concern of downgrading to an older iOS version. When you downgrade from the newest iOS version to an older one, everything in your iOS device will return to factory settings. So even if you have an early backup, you're most likely to lose some data because of downgrading the new software.
The only way to get no data loss is to have complete access to an archived backup from the latest software version to the oldest version you're reverting to. This way, you can quickly restore the backup of a new version to the reinstalling version.
Functionality Decline in Apple Watch
If you've already downloaded the newest version of iOS on your iPhone and Apple Watch, you won't be able to downgrade the performance on your watch.
Even if you successfully downgrade iOS in your iPhone, the watchOS version in the Apple Watch won't revert. It can cause some incompatibility issues and poor functionality in your Apple watch.
Check if Apple signs the Previous iOS Version
If the previous software version you choose to reinstall is not in the Apple signed versions, you cannot downgrade your iOS device.
You can visit ipsw.me to make sure Apple signs the iOS version you are reinstalling. Select your iPhone model on the site and search the preferred iOS version to see if Apple accepts it.
Step-by-Step Guide to Make Your iOS Device Ready for Downgrading
It's essential to make your iOS device ready before choosing any method to reinstall an older iOS version. Follow the steps below:
Step # 01 Find Your iPhone Model
The first step is to know which iPhone model you have and which iPhone software version it has. Next, check the model of your iOS device (such as iPhone or iPad, iPhone SE, iPhone Pro Max, etc.)
You can ignore this step if you know the iPhone model and software version of your iOs device. However, if not, follow these steps:
From Device:
Go to the Settings App
Tap on General
Click "About"
You will see the Software Version and iPhone Model name in this section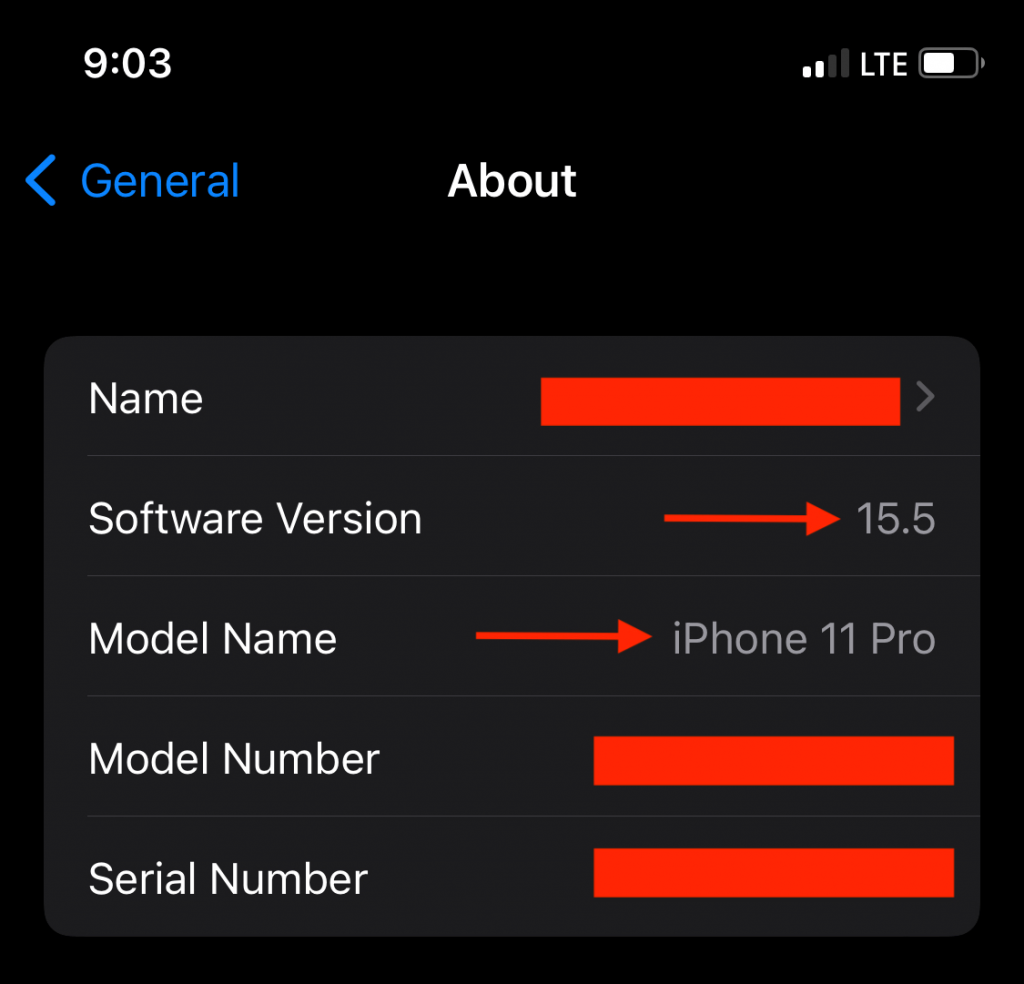 From Web:
Only Apple's recent software versions can be reinstalled for the downgrade. To check if the previous version you choose is in Apple signed versions, follow these steps:
Go to ipsw.me, it's a website that displays available old iOS versions.
Keep in mind that this site only shows the iOS versions accepted by Apple itself.
Go to the site, and select your iPhone model. Make sure to pick the exact iOS device you wish to downgrade
Now, Select the iOS version you want to reinstall. For example, the "Signed IPSWs" versions with a green highlighted checkmark would work. Versions other than that will require different restoration methods and jailbreaking techniques etc.


Step # 02 Backup Your Data
Backing up your iOS data is an excellent investment of your time. Whether you plan to upgrade to a new version or downgrade to any older versions, giving some time and attention to storing your data, such as images, videos, apps, etc., in the iCloud backup can save you from future stress.
Here's how to backup your data:
Be it an iPhone SE, iPad Pro, or any other iOS model, make sure your device has a steady Wi-Fi connection
Go to the Settings App
Tap on your Account Name
Click on iCloud
In the iCloud, Select the option "iCloud Backup."
Slide the toggle next to the backup section to the right side to initiate an automatic backup whenever your device is charging, connected, and locked
Tap on the dialogue box "Backup Now" to start a manual backup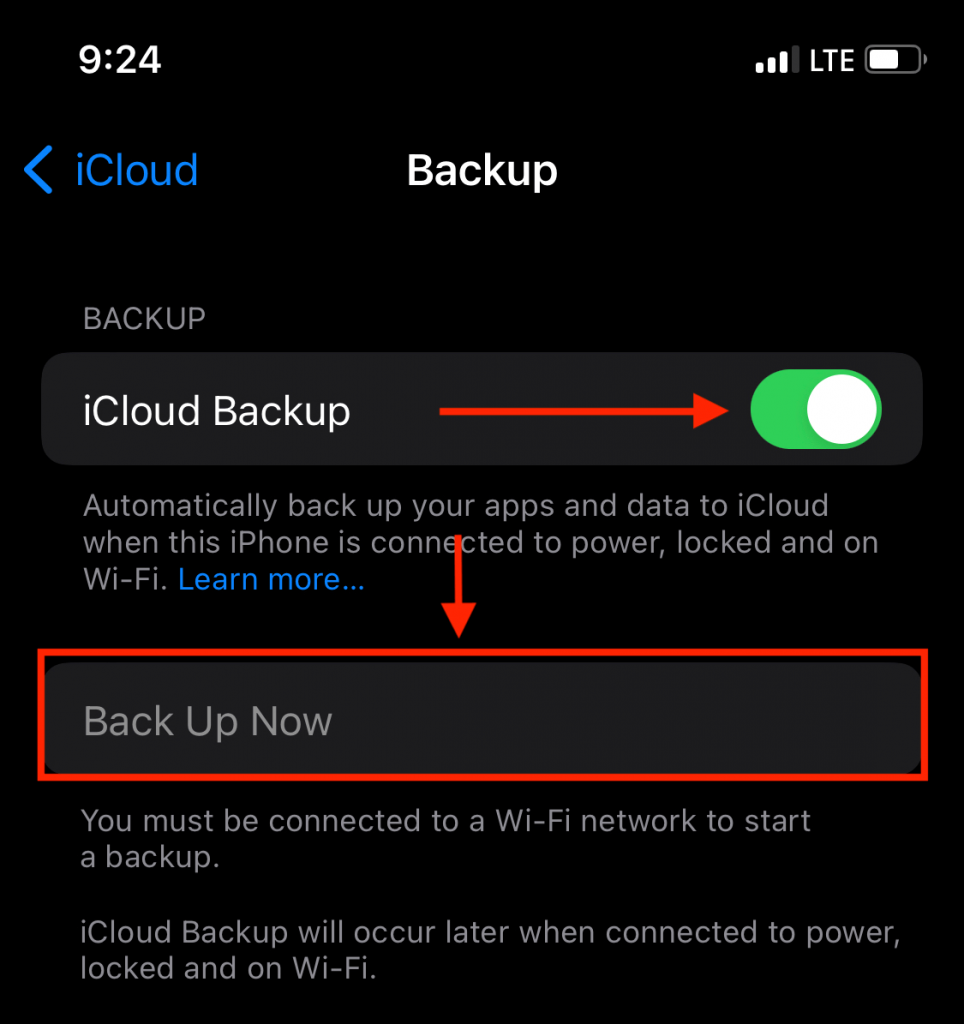 Different Methods on How to Downgrade iOS Versions
Despite the drawbacks mentioned above, follow the methods below if you still choose to downgrade iOS latest update to the previous iOS.
Put Your iPhone or iPad into Recovery Mode
There is no quick button or option to downgrade the iOS device to an earlier version. However, making your iPhone, iPad, iPod touch, or macOS Catalina enter recovery mode can do what it takes to downgrade an update.
To get started, follow these steps:
Connect an iOS device such as; iPhone, iPad, or iPod touch with Face ID to a computer with a lightning cable
With your device connected to a computer, press and hold the Power Button
At the same time, press and quickly release either Volume Button until a recovery mode screen displays
Once the device is in recovery mode, iTunes asks you to either update or restore the device
Select the Restore button (this process wipes all your software updates to an older version)
Once the restore process finishes, it has downloaded an earlier iOS version.
Hold the Power Button until an Apple logo appears
Proceed further by setting up your device
If you have done a backup, you can restore iPhone data easily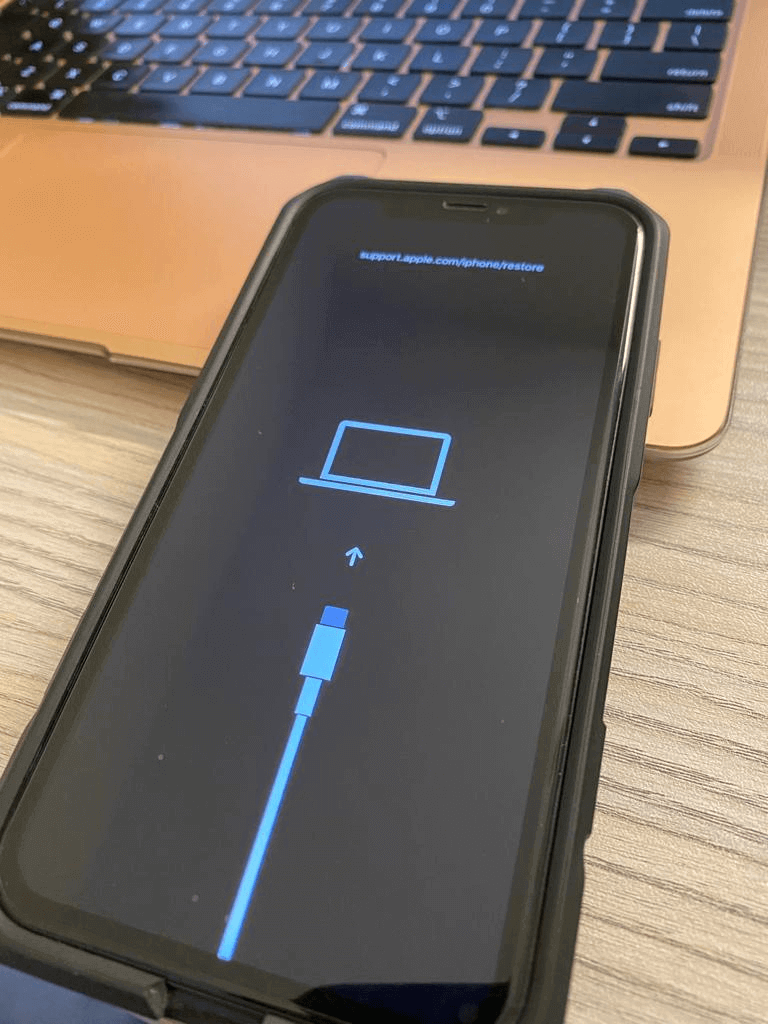 If your device fails to enter recovery mode, you can also trigger the downgrade iOS in your iPhone through a public beta release. Moreover, putting your device into DFU mode can also restore the iPhone.
Open iTunes to Downgrade iOS Update
Another effective method to revert to an earlier iOS version is through iTunes. To do so, make sure your device has the latest iTunes version.
Follow these steps to learn how to downgrade the iOS update.
Head to the Settings app on your iPhone
Go to the iCloud account
Scroll down, and select "Find My iPhone" to turn it off
Connect your iPhone or iPad that has new iOS downloaded (e.g., iOS 15) to a desktop computer
Navigate to iTunes on your computer and choose your device. (If you're using the macOS Catalina, launch a new Finder window to enable access to iPhone or iPad)
Choose Summary present on the left corner
On the Windows desktop, press the Shift key. And on the Mac, hold the Alt/Option key and click on Check for Updates section.
Tap on the iOS 14 IPSW file displayed in a dialogue box. Select Update
Your iPhone or iPad is now downgrading from iOS 15 to 14.
You can also restore your data from the iCloud or iTunes backup
Uninstall the iOS Public Beta Profile
If you've installed the beta version of an iOS software update, you can easily uninstall it. However, through this method, you might not be able to use your Apple device until the latest update is launched.
However, follow these steps to remove the iOS public beta version by uninstalling the beta profile:
Go to the Settings app
Click on General
Select the Profiles & Device Management
Click the option that says "iOS Beta Software Profile."
Select the Remove Profile option
Hold and press the Power Button to force restart your device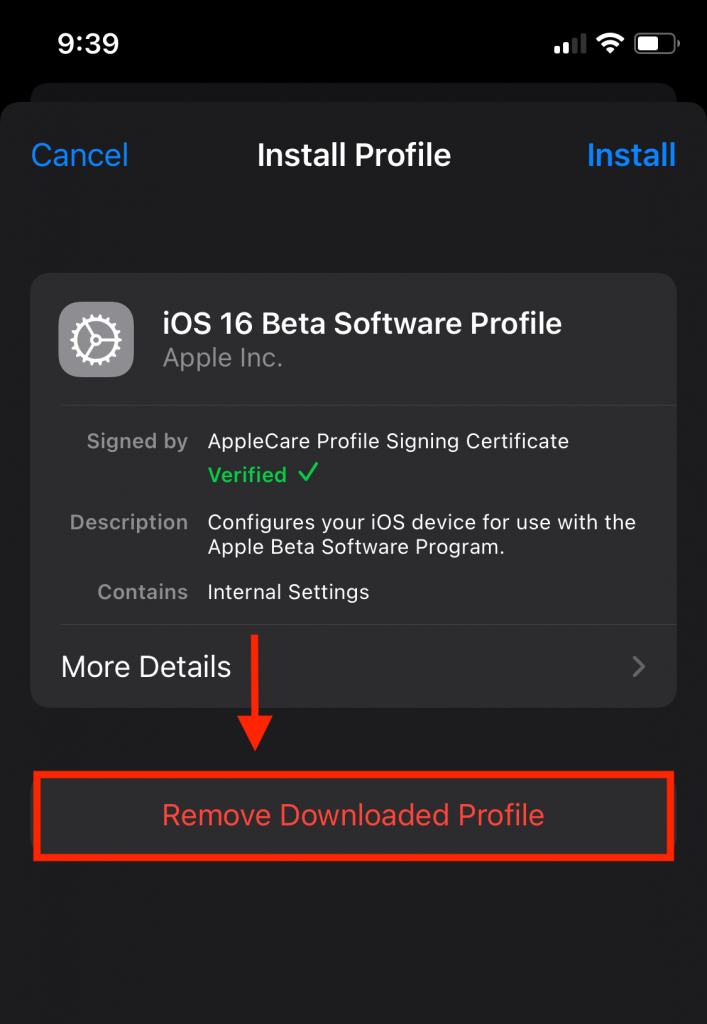 Whenever Apple launches the latest new iOS version, Simple install it by going to Settings App > General > Software Update
Conclusion
If you were tempted by the latest iOS update and fell into the trap of upgrading it, the above methods can help you revert to your favorite iOS version.